I pretty much stopped doing stuff here a few months ago.
I remember when you were /always/ on the Popular board, Xenusian. Guess we all have our time to shine and have to make way for the next batch.
Yeah. They can have the place. ;)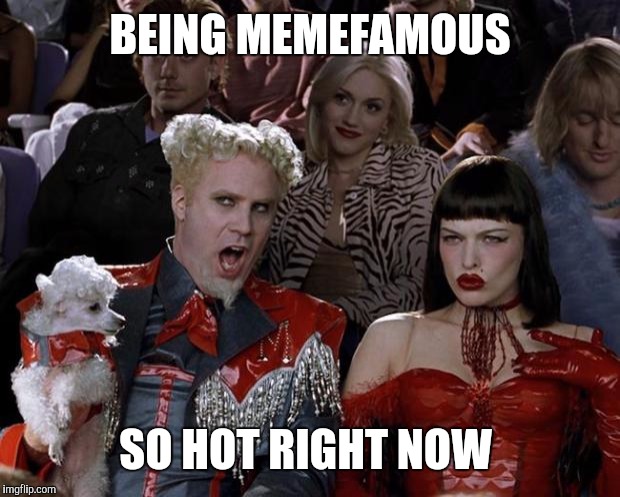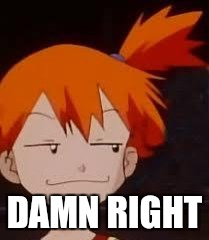 I didn't think anyone did, whoops.
[deleted]
Trust me, humor has been missing from this site. Very badly.
I'll do my best to bring mine back, then. My forté has always been with gifs, so expect a lot of those.
[deleted]
GIFs? Hmm, all I'm doing with those is taking the old ones I've done over the years and posting them here. I put up three for today and did three last week. Old style GIFs, hand made. Not a lot of action because I started making them when most internet users were still on dial up. You'll see them if you go through my posts.

At the moment, though, I'm pretty much sticking to memes.
Honestly, I used to watch a channel called "Gifs with Sound" - that's where a lot of my gifs came from. You can find them on YouTube, they're pretty good.

I'll go through your stuff - I'm no appraiser, but I've been on this site for a couple years now. If you can hit me with nostalgia, you're good.
[deleted]
I've only been here a year, and even then, didn't really get involved until last summer.

Some of my best animations I can't post here because they are too adult themed. I learned the craft in alt.binaries.pictures.erotica.animated.gifs on Usenet. There, the key was pretty much anything goes. And I took that to the limit. We'd take still pics, and do our thing to animate them. I preferred Hustler and Playboy cartoons, although a lot of deviant art pics popped up.
Wow.. When I first signed up here on Imgflip, I was as active as I could be. I never really learned to animate, as I'm still in school, so perhaps I'll take some courses to find out how. It was on my radar, anyway.
[deleted]
There's a lot of CGI programs that allow you to do 3D animations. I learned old school using modern technology.

I got interested in animation when I was like 5. I'll be 60 this year. Disney, Walter Lantz, and Warner Brothers did some shorts on the animation process, but a shoe called Discovery '65, hooked me. I had the theory down, only needed a way to do it.

Since your still in school, if you look at my work, be aware that a lot of it is labeled NSFW. If your parents have it blocked, you can ask them to open on of my GIFs marked NSFW. It's how they make snow cones. It shows a snowman pooping into snow cone cones on a conveyor belt. I'd say that's my best from scratch job here. A single cartoon. It was funny enough that my sister, the missionary, sent it to me in an email without realizing it was my work.
This is to your most recent comment, the site won't let me reply straight to that.

You'd be an amazing grandfather to have, I think. A series I personally recommend ( Next to no nudity, save for one scene near the end, but it's all just dashed away nonetheless - she noticed him before it was too late ) is Fullmetal Alchemist and it's manga. There's the original, which is like the shows you'd wake up early on Saturday to watch - formatted for the TVs of that time ( it's from around 2002-3 if I remember right ) but doesn't end like the manga does. It came out before the manga was completed, but the most recent version, Brotherhood, finishes as the manga does. It's a real tear-jerker, but at some times it's kind of bloody and fast-paced. I watched it with my siblings ( all younger than me ) and it's quite good. It's on Netflix, or you can watch it online on sites like KissAnime.to. It's one of my favorites.

My parents saw part of it as well and never saw a problem. It's rated TV-14, I think, but the original is PG.

I like parents involved in their kid's stuff too, even though it could be considered "overprotection" and "invasion of privacy" - there are just some things kids shouldn't see until they're old enough.
[deleted]
Sorry, hit post button by mistake.

Anyway not sure about subscribing or letting my grandkids guide me. My grandkids have done a good job. Now I need to get into my storage lockers and see what I've got as far as manga goes.

I'm trying to teach the girls how to do it right as far as buying the items. The Ranma 1/2 set (season 2) I gave my granddaughter cost me $5. I looked it up online. Shipping for season 3 cost me that much. $19 for the set. Season 1 was $15 with free shipping. I'm budgeting it go one a month cause I live on disability. Not in a wheelchair, yet, but limited on what I can do.

I'm at a good age because I'm their bridge to old comics. While I only have a few from the 1940s, I've introduced them to the ones from the 50s and they are seeing the developments of the old into the current.

My oldest grandson, RayRay, is THE expert in manga and anime. He loves going to cons in cosplay. He got me started on a series Tegami Bachi. It's a shonen series that's pretty good. I have to find the full set at the right price though.

I've considered doing some memes from the various series, but not sure how to do it or the direction.
[deleted]
Avatar and Full Metal Alchemist are at the top of my list. I'm not sure if I should subscribe to Shonen Go or just let my grandkids
Ah, alright. My school has a thing where you can take extra courses at alternate locations, such as a Culinary course. There is one called "Computer Assisted Design and Drawing", shortened to "CADD". It's about as close as I can get to a class like that, but you never know.

Wow, I'm going to have to check it out - the animations in this day and age are higher quality than those, but I remember when I was younger that my aunt would show me old cartoons. I can't recall any of the names, but they're probably similar.

What I mean by "still in school" is that I'm in highschool - I actually signed up to this site when I had first started middle school. Too, this is the internet, I've probably seen worse. I think it's funny, though, that your sister showed you that. Even if she didn't know it's sweet and funny that she thought of you when she found it.
[deleted]
It's the family sense of humor. My cousin is on here but he's just sticking to memes.

I assumed it was high school you were talking about. I have a granddaughter that's a Freshman here and another on that's a sophomore in Ohio. Then I have two grandsons in junior high.

My grandkids are really into anime and I'd like to see them pursue it. I got the oldest girl here a box set of a series called Ranma 1/2 for Christmas. Her mom was here when I got that deal and commented that she'd love it. I told her let me check it first. I'm familiar with Japanese animation. I reported back what nudity it contained and left the ball in her court. She figured her girls had seen topless females, or would, at some point. The one character, an old leech, she said was okay because even the 10 year old had heard those jokes. Besides, they have me as a grandfather. LOL. Anyway, gave it to her and the girls live it. In the process of getting the test of the set. I got one season last month and will receive another season by Tuesday if the mail runs right. We'll have to do a Ranma marathon sometime. The youngest and I stayed up to the wee hours watching an entire season.

I do like parents involved with what their kids do. As a parent and grandparent, I have some standards.
I've never tried Shonen Go, it's always been KissAnime for me. It's free and has a /lot/ of stuff, but the ads are everywhere.
Ohh, RayRay seems cool. I've never gone to a Con ( I'd love to, eventually ). Never tried Tegami Bachi, but maybe I'll try it.

Generally, if you're going to make memes about a certain, yet obscure subject, make sure you use an image where we can see what's going on and easily describable, and caption it simply. Someone hitting someone else over the head? "You can't just show your cat the dog", etc. It's a hard art, but if you look up "anime memes" you'll be greeted with stuff from "that's fine" to "why would someone make this".

I think you're at a ripe age, if I do say so myself. You can tell people about the things you remember while passing them on and getting into the new things, whereas the younger generation like me only know the new stuff. I'll eventually grow as old as you have and learn of the future world, but not right now. You have it good, I daresay.

Mm, when I buy manga I go to Barnes and Noble in-person. In January, they have a buy two get one free sale, so it's awfully good if you want to get presents for the grandkids (albeit late). That's how I grew my collection so quickly, and I've only been collecting for two years now.
[deleted]
RayRay is a cool boy. He's 24, and, because of his epilepsy, I believe he might be over sheltered by his mom. All my grandson's are her boys. 4 boys.

I had a small booth at a flea market where I sold comics. I have some manga, Including Ranma 1/2, but had never gotten around to reading it. Guess I need to start divesting myself of those and I know the grandkids will live it.

My age: I would say I'm literally a child of the space age. The USSR (Russia) launched Sputnik on the day I turned 2 months old. My folks grew up during the depression and WWII. I can tell them stories from them and some from my grandparents. Grandma Katie always seemed to have one or two that stuck.
My only response to all of that is "wow". I do believe in reincarnation ( although not in any real religion, what I believe is kind of hard to describe ).

To the rest..Again, wow. You've experienced so much, and one day I hope to have experienced what you have. I salute you, sir.
Wow. You're lucky to have been born then, but I was born a year after 9/11 - not everyone's as lucky as you are. And too, some of my family went into the military - my dad, my uncle, and my cousin's a Marine right now. I don't think I'd be able to follow the same path, but my brother might. He loves model planes and tanks, as well as WWII. He's the only boy in three girls, so I can't help but feel bad for him. Sorry, Jon!

Selling comics in a booth sounds fun - think of all the people you could meet with similar interests! I don't have any comics and such, but a bunch of manga, teen fantasy novels, and English literature. If I wanted, I could read them online but I feel it takes away from the experience of actually reading.
[deleted]
We're all lucky to have been born at whatever time. I can't rule out reincarnation, so we could all have been alive at most times.

I was never in the military. Saigon fell 3 months before my 18th birthday, so when I tried to enlist, I couldn't pass the physical because of my knees. Two, three years earlier, I would have been taken in a heartbeat. By then they had a surplus of personnel. Some draftees stayed on, reupping because there was no work. We were in a roller coaster economy that really didn't recover until the 90s, and then, really went in the crapper after 9/11.

Actual reading. Holding printed pages in your hand and smelling the ink. You would freak if you saw my library. It's a harbinger of America's return to illiteracy. I looked at the internet as a way for young people to start reading and writing again. It came close, but I suspect spelling and language will change more over the next 2.5 centuries as it did the previous 2.5. Did you ever read about the Continental Congrefs. Look at a copy of the original Constitution. Then think how you send a text versus turning in an English paper. Thanks to manga and anime, we're adding new words from Japanese origin to our language.

Why do I think Americans are losing their love of reading? I picked up a lot of books at auction over the last couple years. I'd buy 200 at a time for a buck. One time I bought three tables full for $1.
Show More Comments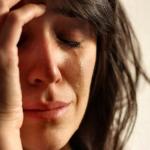 IMAGE DESCRIPTION:
I WAS ONCE POPULAR ON THIS SITE; TWO YEARS AGO
hotkeys: D = random, W = upvote, S = downvote, A = back