[deleted]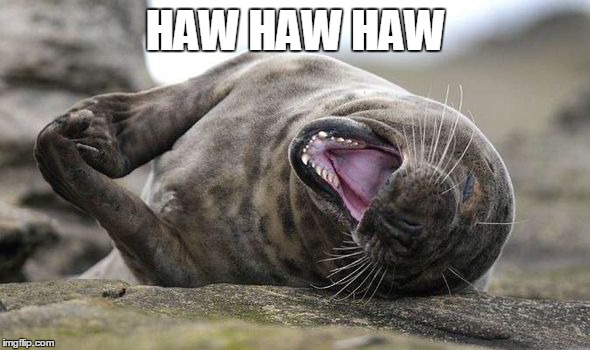 great analogy!! even tho' Russia had nothing to do with it ;-)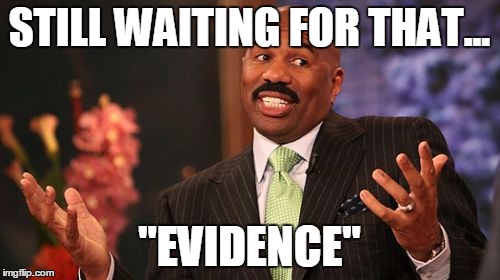 of the Russian hacking. We all know that Hillary is guilty AF.
[deleted]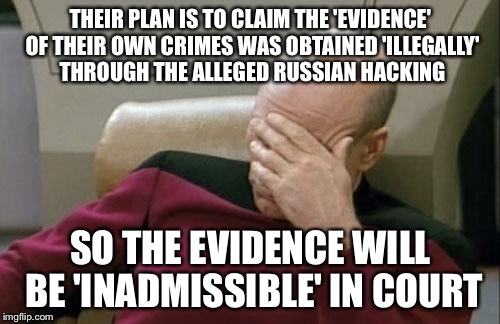 No Warrant
No Miranda
No Jail Time
Please list the crimes that the Russians exposed. With this expansive list of crooked, criminal activity, please also list the number of indictments for which crimes. Please list the number of 25 million dollar law suits settled out of court by Hillary. Thanks.
18 U.S. Code § 1924,18 U.S. Code § 798, Executive Order 13526, Violation of The 2009 Federal Records Act, Violation of the Freedom Of Information Act (FOIA), Section 793 of the Penal Code, Subsection (f), Espionage Act."Subset one:,U.S. Code § 371, U.S. Code § 1924, U.S. Code § 1346 ,U.S. Code § 1505, 18 U.S. Code § 793, U.S. Code § 1519, 18 U.S. Code 2071, Rule 45(c), Bill Clinton paid $850,000 to settle the Paula Jones case, of which Hillary was complicent. Then there are the numerous rapes and assaults that Hillary was not only aware of but active in, forthwith she harassed and threatened Bill's victims. Next time, do the homework yourself and quit relying on MSNBC and the Comedy Channel as your sources of "Information"
Investigated and not sent to grand jury for indictment. Fail. This was about Hillary. Tying her to a civil suit that Bill settled and claiming Hillary was complicit is pure conspiracy. No suits against Hillary, nor was she named a co-defendant. No criminal rape or sexual assault charges have ever been filed against Bill Clinton. These are just historical facts. Cite the cases not the penal codes for any prosecutions. Fail. Where would you Alt- reality folks be without conflation, credulity, and Infowars? All of these crimes and no prosecutions.. amazing that.
The fail here is that Hillary did not realize that not all the American people are ignorant and stupid. The other fail is her bid for the Presidency. By your logic, a murderer who pays off a judge is not guilty if he is not convicted. Not indicted or sentenced does not mean the crime was not committed, it may just be that the perp got away with it as Hillary did in this case...so far. As O.J. did. Comey's deposition clearly states she broke many laws. The cop out was that it wan not "intentional" and that is a not a true legal standard. If I get drunk and crash my car and kill someone the court will not dismiss it saying "Well, he didn't INTEND to kill that guy while driving drunk" but Hillary is held to a different standard because of her wealth, position and reputation for being ruthless against anyone who sheds any light on her corruption. Let's have this chat again after the Clinton Foundation investigation is over. She STILL may go to jail as that is separate from the email scandal and her corruption of the DNC and her collusion with the media who gave her debate questions before the debate.
Phalsie... sir, do us both a favor and avoid legal arguments with me. You are out of your depth. My use of fail is that Bill Clinton has not been charged with any of the crimes you allege. Your statements are pure fantasy. Hillary has not been charged with any of the crimes you allege. (The Paula Jones settlement was a civil action for sexual harassment, not a criminal charge, and no criminal charges arose from the matter.) Intent is a very big part of the law. Your analogies are infantile at best. The drunk driving one in particular. Intent would actually HELP you in that situation. Instead of being charged with murder 1 or 2, you could face invol manslaughter, or a lesser charge, because there was no intent. You could face the manslaughter charges because you killed someone while in the commission of another crime. The fledgling Alt-right wing conspiracy nut jobs have been investigating Hillary and Bill since the 90s and they have nothing... the Clintons are clean as a hounds tooth and you are so deluded. Here is hoping that some rich entitled asshole grabs someone you love by the pussy this year and brags about it. That is intent. That is criminal.
Grabbing someone by the pussy and bragging about it IS bad...Raping someone and having your wife intimidate and harass and threaten the victim is FAR worse.
You are referring to allegations that no charges have been brought on. Hearsay. Wife intimidate and harass? Where are the charges for this? They don't exist. Deal in facts. Trump admitted his crimes in his own words. The Clintons, you have nothing but conspiracy troll internet garbage targeting the uneducated that Trump, in his own words, says he loves.
Show More Comments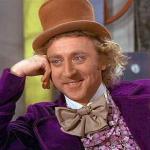 IMAGE DESCRIPTION:
SO IF A BURGLAR BREAKS INTO A HOUSE AND COMES ACROSS A GUY KILLING HIS WIFE AND CALLS THE POLICE, DOES THAT ABSOLVE THE MURDERER BECAUSE IT WAS A CRIMINAL THAT CAUGHT HIM? THEN PLEASE EXPLAIN AGAIN HOW HILLARY IS NOT ACCOUNTABLE FOR HER CRIMES BECAUSE IT WAS THE RUSSIANS THAT EXPOSED THEM.
hotkeys: D = random, W = upvote, S = downvote, A = back