Creepy Condescending Wonka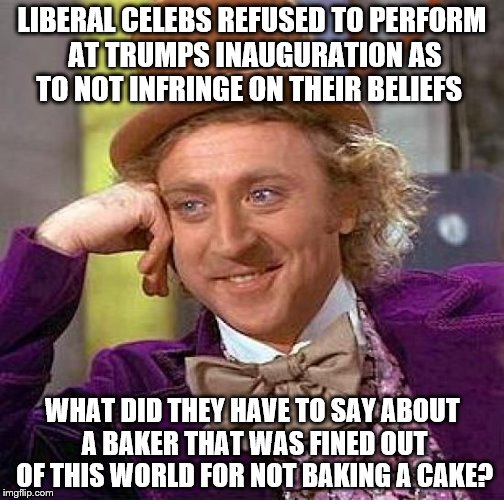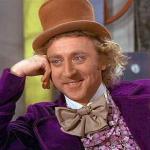 reply
[deleted]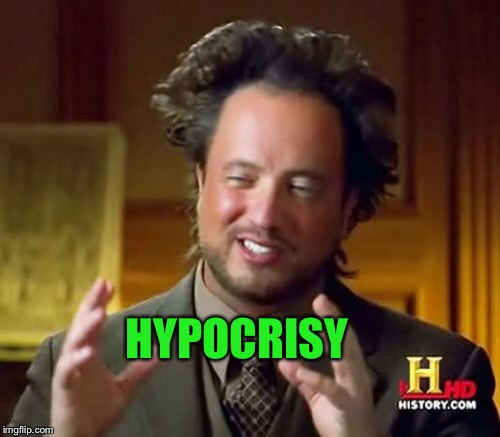 reply
[deleted]
Picture 50 celebs that hate Trump being given the microphone. Do you believe they would sing his praises? A patriotic song like God Bless America would easily be reworded to God Doomed America with inappropriate lyrics that would reflect a Dump Trump theme. They hate the man but, because he is a member of AFTRA, chose the lesser of the insults by declining. They could turn what is to be a celebration into a major debacle.

I'm sure there are plenty of other die hard Republicans in the A list that would be happy to perform for him.
reply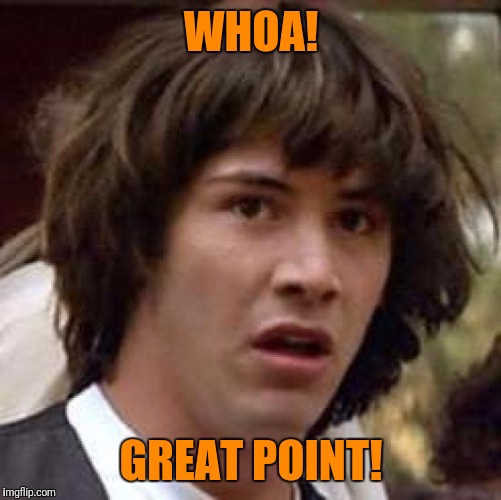 reply
[deleted]
Thanks. I was concerned I'd come across as a troll. The big one, though, will be April 29: White House Correspondents Association dinner. The celebs asked to perform there won't pull punches. To his credit, the President Elect has the ability to shrug off jokes about him, although a bit of anger shows through like when Obama skewered him after the Birther drive he did. He handled the running better with David Letterman when he pointed out his line of clothes was made in Asia.

He's got his work cut out for him. Be will be the most scrutinized president ever because the left hates him more than the Right ever hated Obama. I know, I'm a leftie, but my fairness doctrine training has gone into overdrive. He's got a job to do and he has to be a success. Failure is not an option.
reply
What would be great is to have a huge computer monitor behind the speakers then have Trump on his phone making his Twitter comments in real time. It would look like thought bubbles and may slow their roasting.
reply
[deleted]
No. The smart writer will work in Trump's catch phrase as it's his turn to skewer the speakers. "I texted your boss: you're fired" so that it becomes a running joke. Gets down to the end:"I already spoke to your wife. You're fired"
reply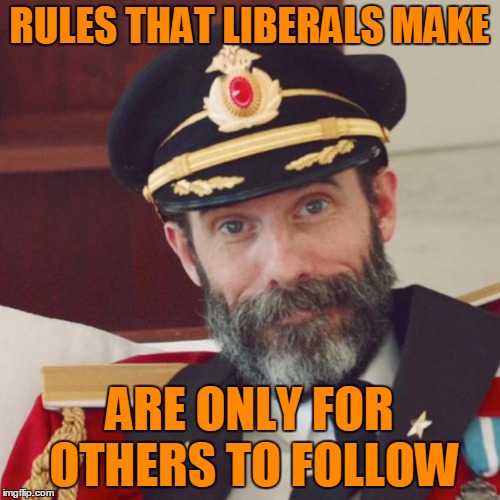 reply
[deleted]
Does anyone know how much the celebs were being offered to perform at the inauguration?
reply
Kinda like the restaurant in Hawaii that banned Trump voters?
http://www.foxnews.com/politics/2016/12/27/cannot-eat-here-hawaii-caf-riles-residents-with-ban-on-trump-voters.html
reply
No one got mad when a baker in Dearborn refused bake a cake, selective outrage is very popular these days.
Show More Comments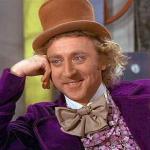 IMAGE DESCRIPTION:
LIBERAL CELEBS REFUSED TO PERFORM AT TRUMPS INAUGURATION AS TO NOT INFRINGE ON THEIR BELIEFS; WHAT DID THEY HAVE TO SAY ABOUT A BAKER THAT WAS FINED OUT OF THIS WORLD FOR NOT BAKING A CAKE?
hotkeys: D = random, W = upvote, S = downvote, A = back