Malicious Advice Mallard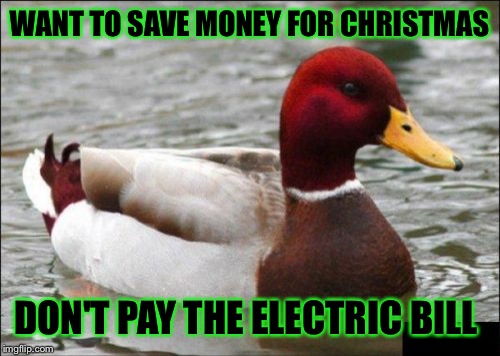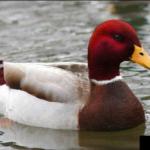 reply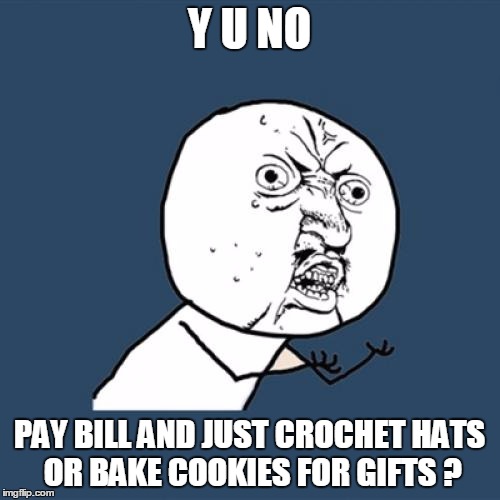 Of course I'm from the "new gloves and underwear for Christmas" generation
reply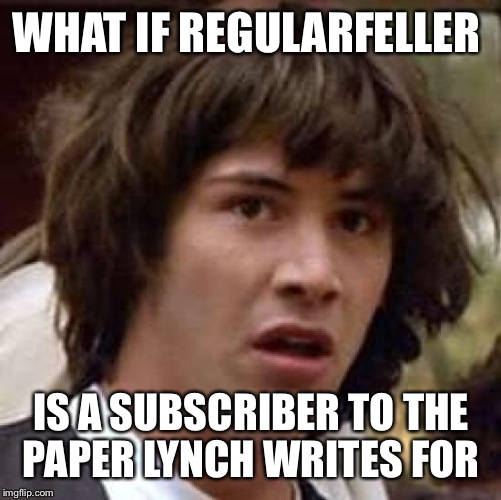 LOL I actually just wrote an article on saving money by making handmade gifts!
reply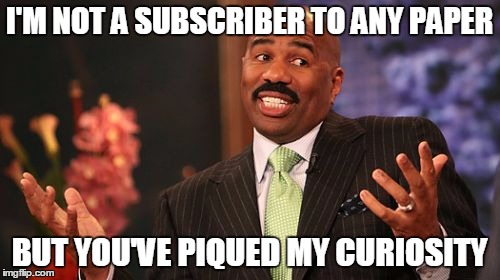 I reckon O. Henry (the writer, not the candy bar) must of really got through to me with that "Gift of the Magi" story.
reply
LOL I write an addiction column and cover some city council, and school board meetings. I also do an occasional feature story about someone local. I ran a 2 month savings column recently. It's just a side job but I really enjoy it. I'll have to share something I write one day.
reply
No time like the "present".... :) forgive the pun....Wow, those exciting school board meetings! Seriously, I'm impressed. Who would have thought an actual productive member of society was also a memeist...memeologist...memer???
reply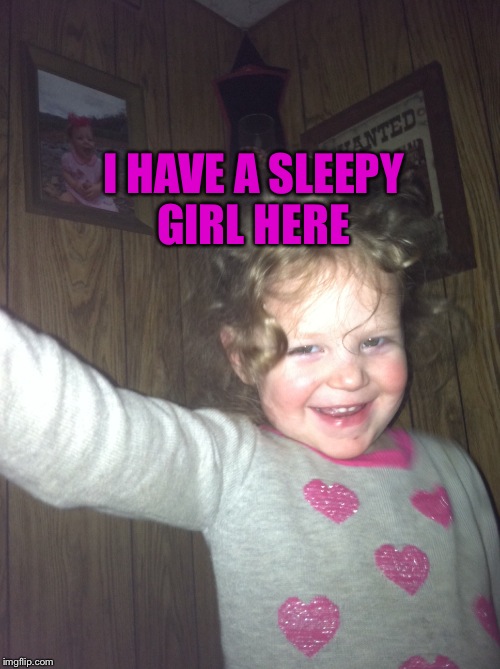 LOL I guess I'm a memestress hahahahhaha. It may take me a bit, it's almost Pajama time. I'll see if I can do a copy and paste for you once I get her to sleep :-)
reply
Hey, I didn't forget you. This is a lifestyle piece I submitted a few months ago.

I took a nap today, with my 9-month old daughter lying on my chest and my 2-year-old daughter lounging on my lap we all drifted off. I only slept for around 15 minutes before waking up startled and looking at the clock, then I just relaxed there and took it all in. My house was a disheveled mess from a toddler and a crawler pulling out every toy in reach. The breakfast dishes were still sitting in the sink in desperate need of washing. Laundry from the last 3 days of my household of 5 was patiently waiting to be done but I refused to move. You see 14 years ago I took a nap just like this one with my son, who will be a sophomore in high school this year. He slept on my chest for about an hour while all around me my housework waited and once his nap was over he climbed off the couch and grew up. In the blink of an eye I watched him graduate Kindergarten, go to his first school dance, have his first girlfriend, and his first heartbreak. 5th grade graduation also flew past me, and before I even realized he was actually in middle school we were sitting through another graduation and this year I watched him leave on a bus for camp with ROTC, all the while I was imagining how I would be feeling 3 years from now when he was leaving for basic training.
The thing about life is it never stops moving. We can't pause it, rewind it, or fast forward it. It always plays in live mode. I am so guilty of allowing myself to get so caught up in the daily grind that I often miss the small things. My 9-month old is starting to stand on her own already, my two-year-old is making sentences, and my son is becoming a man right before my eyes. Meanwhile I am running full speed ahead and missing all of it. So today I took a nap, and for just that moment time stood still for me, and I would suggest you all do the same.
reply
Very poignant. Thank you for sharing. You sure are interesting....and a MANIAC! A kid in high school AND a two year old????!!!! Not to mention a baby....Have you lost your mind woman?!?! You were almost done! ???? But, nevertheless, I will heed your advice and take a nap daily.
reply
Lol it's so crazy, my son is from a previous relationship. My husband and I tried for 8 years to get pregnant. I had cervical cancer and some other issues so the doctors thought we would never have children. Long story short I changed primary care doctors and my new doctor recommended I try to lose a few pounds and change my diet. BAM! My 2 1/2 year old. The baby is 15 months now, she was my "suprise". Went in for a random cancer screen when Bre was only 6 months old and found out I was preggo again. It's been a journey to say the least :-) my addiction column is actually the reason I started writing but I wasn't sure if that would be ImgFlip appropriate lol some people freak out over just the word addiction.
reply
I had surmised most of that already....with the exceptions of cancer complications and a man trying to get pregnant....he does know he hasn't got a womb doesn't he? Seriously, never be ashamed or timid about the path you have traveled. I am getting the notion that you want to talk about your overcoming addiction. So, if you want to get it off your chest - I am all eyes (because you're typing and not speaking)....but then, so is everyone else on imgflip....Explained or not, I view you no differently. I had to ooverome the most insidious addiction - foodaholic. It is the toughest because you absolutely have to eat to live. There's no cold turkey quitting or foodadone to get you off of it. I just have to get my fix off of low grade stuff such as kale and asparagus instead of the high grade, potent, pure stuff like little debbies and pringles.
reply
I honestly almost used those exact lyrics!!! I also battled food after I battled drugs. I still battle food almost daily. Most people don't get that. It's all addiction.
Maybe you could look at it like drugs battled you - and lost! We all fill the void with something, be it dope, food, booze, indiscriminate sex, cigarettes, prescription pills, exercise.....or even making memes! I don't know you but I am glad that you were able to rescue yourself.
reply
[deleted]
There's a cool story behind it too! ;)
reply
[deleted]
Yeah I suggested to Dylan to randomize the feature times to eliminate timing memes... and the same day the change was put into effect.
reply
[deleted]
ghostofchurch says it's the "D Team" mods featuring them, because Dylan and the main mods are probably on vacation for the holidays, so it could be back to normal in a few days.
reply
[deleted]
It was a good guess... But ImgFlip is mostly automated AFAIK...
Show More Comments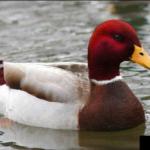 IMAGE DESCRIPTION:
WANT TO SAVE MONEY FOR CHRISTMAS; DON'T PAY THE ELECTRIC BILL
hotkeys: D = random, W = upvote, S = downvote, A = back