Don't Leave Your Kids In The Damn Car!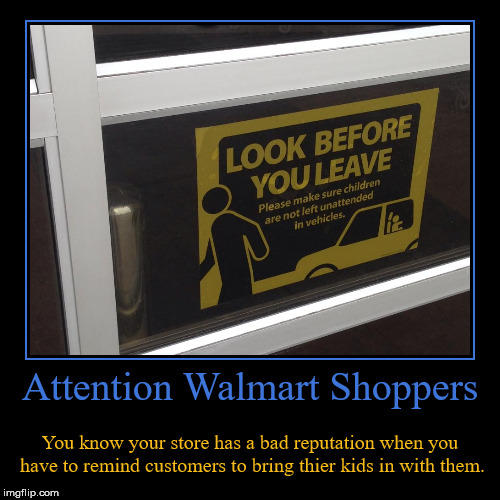 6,785 views
•
105 upvotes
•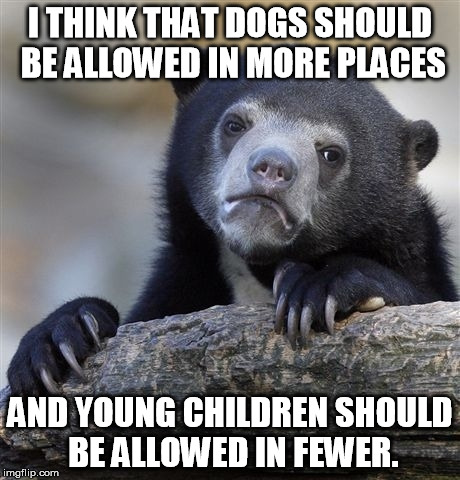 It's not that I don't like children. I do. It's just that small children are best experienced in small doses. The smaller the child, the smaller the dose.
[deleted]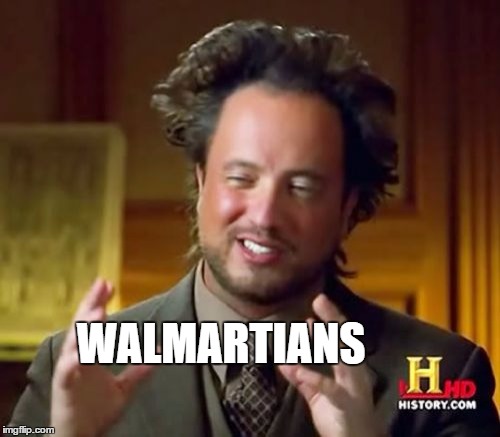 [deleted]
When I saw this sign I had do a double take. I was like, no way did that sign just say what I think it said. Had to take a picture.
[deleted]
Remember the Adam project which started the Amber system began as a Walmart PR initiative.
[deleted]
As far as I know Code Adam was just something started by Walmart and applies only to retailers or private sector. They have similar scenarios which prompted programs to be put into place, but I do not believe Code Adam started the Amber Alert system which is a public sector function. That's not to say that Walmart didn't do a good thing by starting Code Adam, just stating I don't think it had any direct correlation with the creation of the Amber Alert system.
[deleted]
It seems so easy, Adam was started by one company not one person. Once that function is completed to build Adam, the people employeed by that company move on.
[deleted]
To my knowledge Code Adam began with John Walsh of Americas Most Wanted fame, when he set up a foundation after his son Adam was abducted. Could be wrong though
[deleted]
Adam was abducted from a Sears. I don't know how much Walsh was involved with the creation of Code Adam, if at all.
[deleted]
Adam was taken from a Sears. But it was Johns tireless activism that prompted Walmart to start the Code Adam initiative.
I don't have any children, so there could be something I'm missing.
To point out the spelling mistake, or to not point of the spelling mistake...
Show More Comments
hotkeys: D = random, W = upvote, S = downvote, A = back