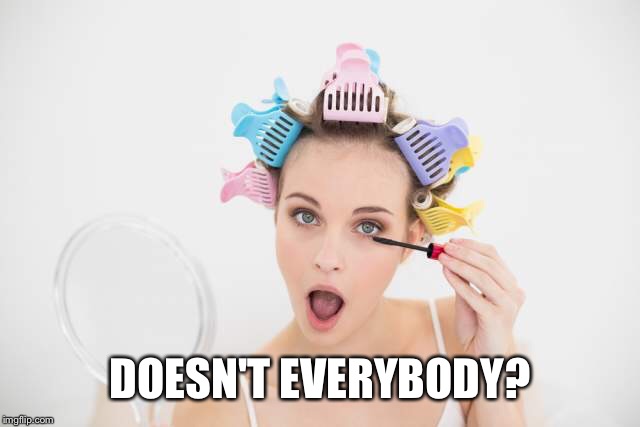 I mean, men that wear mascara probably do too.
When you open your mouth your eyes open a little bit wider. However, the same effect can be achieved by tipping your head down while looking up.

It also relaxes the face, making it less likely for your eye to twitch or blink uncontrollably.