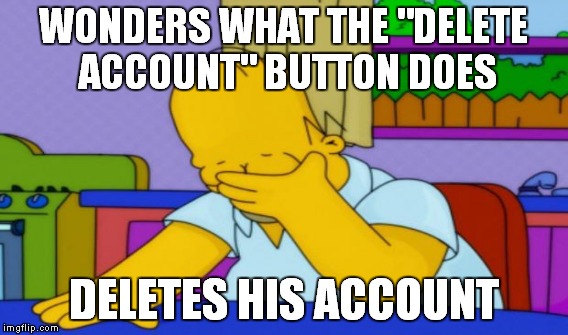 I actually did delete my first IMGFLIP account. I was sick of the trolls, etc., and got pissed.

Thankfully, Wizard of Gun Monkeys and Invicta103 noticed and convinced me to come back.

I tried to get my previous account reactivated, but no dice. I had almost 400,000 points at that time!