I LOVE YOU GUYS AND I DONT WANNA LEAVE!!! :'(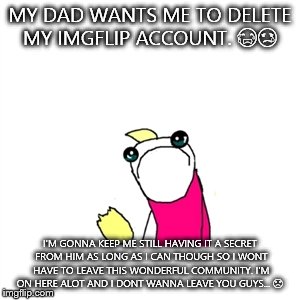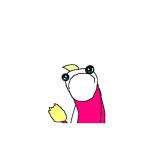 reply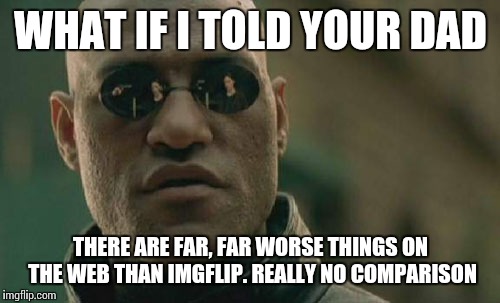 reply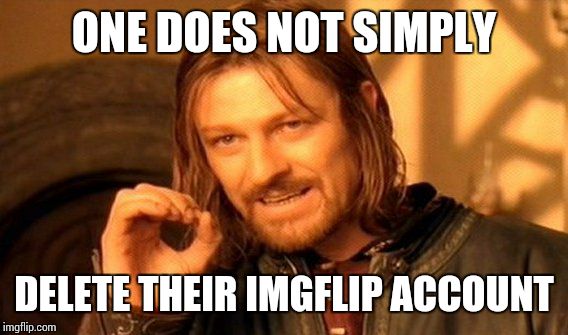 reply
We don't want you to leave... ! You're one of our finest and classiest users!
reply
Thanks. As long as my dad doesn't find out that I didn't delete my account, I should be fine. I still don't wanna leave though...
reply
Why does he want you to delete the acct?
reply
[deleted]
I understand given most of us are addicted to imgflip and it eats away at other more important things, school, family, work, "human" interaction... I think internet addiction is real and serious issue. It's just very hard to stop, just like any other addiction.
reply
make another email account and change the email address of this account to that new one.
then you can run this account off the new gmail the next day.
reply
Ok. I already have another email address. As long as my dad doesn't see me or here me talking about imgflip, I should be fine...
reply
and do your homework/get some sun for f**ks sake im pretty sure that's why he's mad.
don't end up like the fat autistic weaboos we all are ;.;
reply
Nothing. He just thinks that there are too many people on here...
reply
[deleted]
There's only three people here, with 50 accounts each.
reply
I don't think it's good to keep secrets from your dad, and deceive him.

I think it would be better if you could try to sit down and talk with him and tell him some of the good points about the site and why it's important to you, and see if you can offer him realistic answers about his concerns about the people on it. That's my take on it.
reply
Well at least try, if it doesn't work then keep it a secret, but that should be worst case scenario
Show More Comments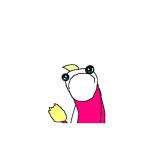 IMAGE DESCRIPTION:
MY DAD WANTS ME TO DELETE MY IMGFLIP ACCOUNT. 😭😢; I'M GONNA KEEP ME STILL HAVING IT A SECRET FROM HIM AS LONG AS I CAN THOUGH SO I WONT HAVE TO LEAVE THIS WONDERFUL COMMUNITY. I'M ON HERE ALOT AND I DONT WANNA LEAVE YOU GUYS... ☹
hotkeys: D = random, W = upvote, S = downvote, A = back