Absolute nonsense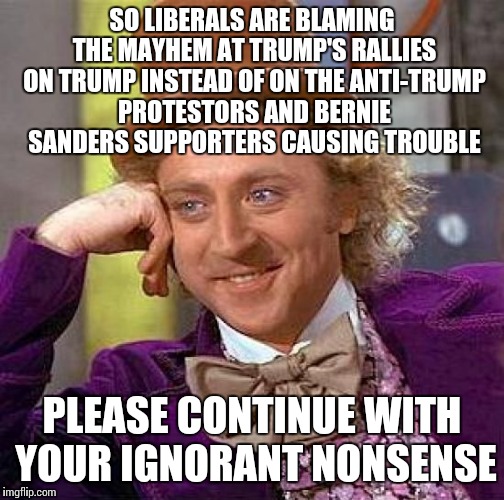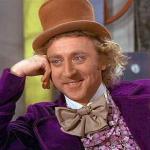 reply
That whole situation is so messed up! As crazy as I may sound it almost makes me want to support the crazy haired butthead when I see the underhanded way they anti-Trump people are acting.
reply
[deleted]
You gotta think with this many people against Trump you gotta think that they're afraid because he might actually make America great again and they don't want that.
reply
I've heard his campaign is a non-violent revolution against the corruption in politics. I thought it was just a conspiracy theory until I started seeing how much the media was against him. Now with these anti-Trump people trying to scare others into not going to his rally's it really makes me wonder what exactly is going on. There is obviously some people in power that are threatened by him, and that makes me like him even if I disagree with almost everything he say's. Not having a president that got there with money from lobbyist's is an attractive idea. I just wish it was somebody besides him lol.
reply
[deleted]
Understandable. I like him because he moved me. Yes the elites are scared. I figure give him a shot. If he screws us too, then we know for sure our goverment is out for complete, plus we can civil way quicker lol
reply
I agree, I can't point to anybody and say no this person would be better. Kinda funny to me that the people trying to make me hate him are doing the opposite. If anything it would be interesting to see just what he does in office. Plus I have a ton of images I can use to meme with for 4 years if he wins haha!
reply
[deleted]
He wasn't my first choice. I consider myself an independent. But I tend to lean Republican. Give me a conservative seem to have more common sense. But all politicians are piece of s*** . I liked Ben Carson and Paul more but trumps pretty good too
reply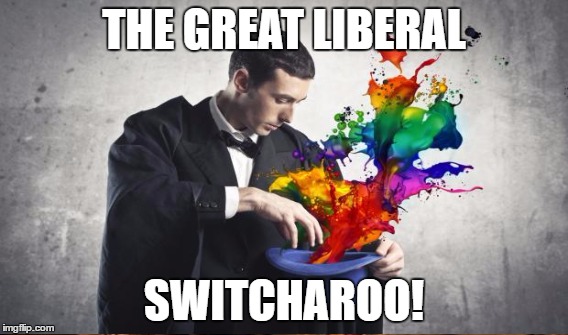 reply
#1 & #3 on FP...brotha you are on FIRE! Congrats on great memes that resonate!!!
reply
I am only holding a spot for your next one! ;)
reply
I take that back...now you're #1&2. Has that ever been accomplished before???
reply
I am pretty sure raydog and socrates has owned the front page before! ha ha!! I just get lucky sometimes!
Show More Comments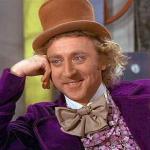 IMAGE DESCRIPTION:
SO LIBERALS ARE BLAMING THE MAYHEM AT TRUMP'S RALLIES ON TRUMP INSTEAD OF ON THE ANTI-TRUMP PROTESTORS AND BERNIE SANDERS SUPPORTERS CAUSING TROUBLE; PLEASE CONTINUE WITH YOUR IGNORANT NONSENSE
hotkeys: D = random, W = upvote, S = downvote, A = back