SpaceX explosion & UFO
reply
[deleted]
i'm not saying it was aliens, but, it was aliens
reply
[deleted]
looks like ET doesn't want us to out into space
reply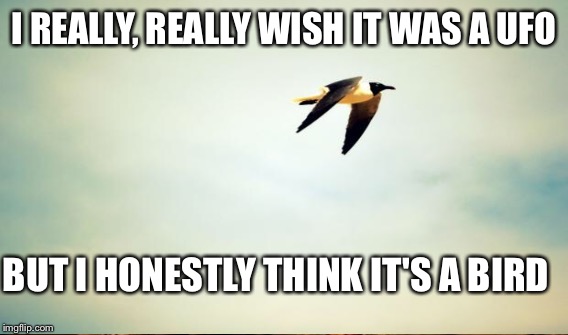 Cool video though :-)
reply
Ricky_out_loud listen I watched the video it was at 1:11 that it explodes. I went and stopped it several times and got several different pictures then I noticed the 'bird' as you call it going cross the screen. It looks slow in the flip pic but it was only ONE SECOND of the ENTIRE VIDEO to show all that means that "BIRD" was basically going supersonic. NOTHING a bird can do..
reply
Ok, I went and watched the whole thing. First of all, holy crap! That's a hell of an explosion! Now as far as the object... I see your point about apparent speed for an object at some distance, but I'm now thinking it's maybe a bug, but much closer to the camera. I think the object passes on the close side of the towers, although trying to pause it at that instance was too tough for me. Now, if you look at the 4:10 mark, you see a similar object zoom from left to right. It looks a bit different, but you get a sense of speed because of how close it is. If it were a mile away, it would be breaking the sound barrier. Like I said, I wish it was an alien craft!! :-)
reply
here is the video https://youtu.be/_BgJEXQkjNQ
reply
I did this earlier today and then realized that the sequence was wrong for the explosion and that the UFO was traveling in the other direction.. still it is cool considering it is only one second of the video showing the explosion on YOUTUBE ... here is the video I took this from you can see just how fast the explosion was. And to me it was amazing that the UFO shows only at the time of the explosion. Don't think it caused it though as it appears to be watching it only.
Show More Comments
IMAGE DESCRIPTION:
1 SEC. OF VID SHOWS UFO WATCHING SPACEX EXPLOSION
hotkeys: D = random, W = upvote, S = downvote, A = back