Joined 2017-12-14
Submissions:
2 (2 featured - 100%)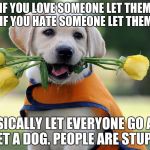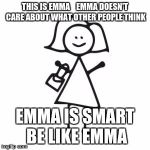 Comments
stick woman
if you have any feedback I'd like to hear! Always room for change!
Cute dog
So true who else can relate. I live life with this as my moto. They always did say dogs were mans best friend.
stick woman
I have a best friend named Emma, so I made this for her!