Cause and effect!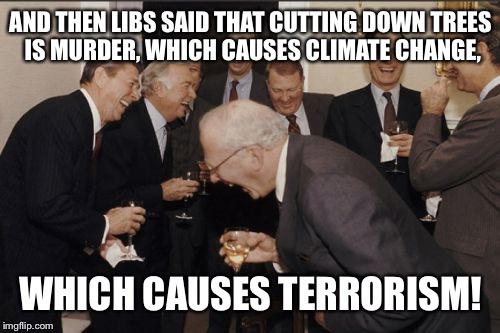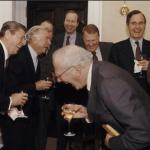 reply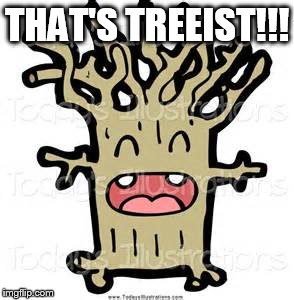 reply
[deleted]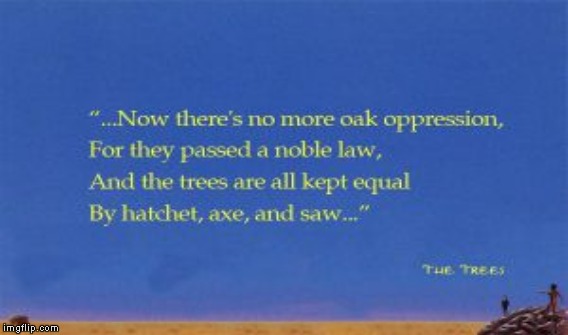 reply
LOL nice one! You aced it; Liberal policy compacted into meme form!
Upvoted, hope it makes it to the front ;)
reply
reply
[deleted]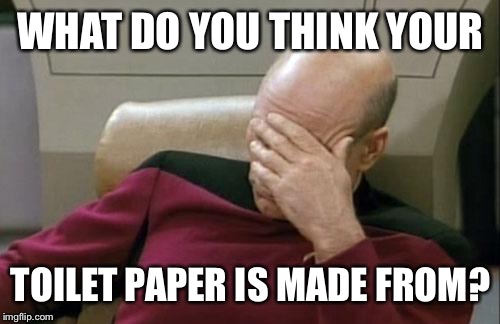 reply
it's a good thing burning coal doesn't affect the environment one bit
reply
I love the random statements that come on a meme...!!??? WTF???
you handled that well!
reply
[deleted]
Thanks, I knew you would like that one!
reply
You see the comments on Wizards thread about his grandfather departing? There is a real douche on there,... chezyminon has trolled it. Users trying to alk sense to him,... but typical atheist troll. May his memes end up in DV hell.
reply
[deleted]
What a cock! I gave wizard some props (I hope he and others took the comments as intended).

I will go look for the troll and fire for effect!
reply
He's a douche,... I hope he is DV into oblivion on everything he does in the future!
"IN,... COMING.......!!!!!"
reply
[deleted]
I just looked, either he took it down or the mods did, there's only one comment by Chezy, and that's him apologizing.
reply
Cool,.. I am going to check it out,... but too late in my book. He's in my sights now for pulling that sh*t on Wizard. Left wingers atheist like him are not "sorry",.. they're sorry they got caught or called out. He has no remorse at all. Not his 1st time being an ass.
reply
[deleted]
Yeah, I will be on the lookout for him too!
reply
[deleted]
I looked at it again on my computer, and some of them WERE there, under one of those tabs that says something like "less popular comments" he took down one comment, but not all. I could see that you and others were giving him hell.
Show More Comments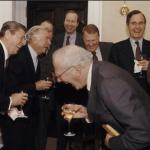 IMAGE DESCRIPTION:
AND THEN LIBS SAID THAT CUTTING DOWN TREES IS MURDER, WHICH CAUSES CLIMATE CHANGE, WHICH CAUSES TERRORISM!
hotkeys: D = random, W = upvote, S = downvote, A = back