Put ideas in the comments on how to improve imgflip revenue generation in 2016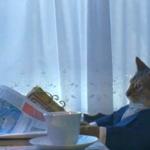 i had considered it, but i don't really do gifs so i can't justify that much money to ensure my memes stay on here. advertising is a classic revenue raiser, but if they started filling up the empty spaces on the site with 3rd party adverts i'd possibly leave. that's one of the big things i love about this place, it doesn't trigger any stupid popups or redirection garbage that i get from so many other places
Speaking as a Noob, I think about imgflip pro & may try it, but don't want to spend that much. I might not want to do gifs. However, I do want you guys to make money, since it's a lot of fun...much more fun if I get more upvotes. Maybe you can give automatic upvote bonuses for 100 views.
So...how can you help "us" feel good about ourselves? THAT is worth money...so tie them together: Maybe a small membership fee via PayPal to be able to submit EXTRA memes. I would even spend a few bucks as a donation...but most people won't. And I know you have to keep the quality of the memes up.
Here's another idea: choose best memes (and vanity memes) AND MAIL OUT *NICE* HARD COPIES FOR A FEE. You could also have people go to kinkos or whatever. I know printing color on my HP costs a lot of money, and without good paper they look crappy. Possibly even (mail) memes done by others (with explicit or implied permission). Maybe numbered lithographs, etc. if money could be made on it. But don't do that $89.99 crap...ain't nobody got time for that, for now.
People will pay good hard electronic cash for vanity & personalized meme items, I think. Help them feel good about themselves. CERTIFY the good memes though, so that the poor friends & grandchildren don't have to hang crummy memes done by grandpa Jack on their walls...unless of course you are willing to sell out the poor American public for materialism...
"Certified Original" memes by Wizeasser, etc. would be nice. I want $10 & 2,000,000 points if you use any of my ideas..,
Or of course you could hire a marketing consultant, do active brainstorming, etc. Programmers might not necessarily be the best ones to think outside the box for marketing purposes.
[deleted]
Some good ideas. I wish I could somehow "save" my good memes with the comments intact, for posterity. Some of them are epic (not the memes, the comments - not trying to 'humblebrag'). Make that paypal out to me, I appreciate it. But I don't work for ImgFlip. Psych! I would just like to raise the topic so we can get some good discussion, maybe ImgFlip can make a good business out of it.
[deleted]
Revenue generation? They gonna pay us for points? I'm in. Ha ha jk. That is what usualy turns me off of other sites. All the stupid clic baits and pop ups. I end up having to leave the site cuz its got me painted into a corner of some shit to win an iphone or some other shit n drives me up a wall. Here we dont have that. It's nice.
They should consider something like imgflip pro, but with a lower cost. I think people look at it and think, no that's too much. If it's something like a few dollars a month, probably more active regular users would sign up.

The only other idea I have right now is that they could ask for donations. I think some people would.
[deleted]
Also if the regular users sign up, and its visual (ie people can see who is "pro" and who is not), other users may feel like they should sign up to "join the gang" and not miss out. But to get the regular users to sign up, it needs to be more affordable, more attractive, and imgflip probably needs to do a better job promoting it.
Yeah, that's a good point. If there were people on the leaderboard that had an icon by their name showing they were pro, I expect more people would sign up.
[deleted]
imgflip has its own costs, and maintenance, and fixing things like the Christmas 2015 Hack won't fix itself... unless the owners happen to be rich, good Samaritans, I doubt "imgflip pro" revenue is going to cover even the operating costs. also maybe the "imgflip pro" should be redesigned because it doesn't really attract me either. Although I do like the idea that my memes would be preserved because I wouldn't want to lose my "oldies but goodies". Currently your old memes could be removed to make space without warning. I played the appstore game called 'virtual beggar' a lot. I know we can't make a direct comparison because its just a different market (and not related to memes in any way). I downloaded it for free but paid a small fee to get rid of the ads (and got some in-game credits). Also when I needed extra in-game credits I could optionally watch a short video, and I would get a credit, which I could do about 5 times until the game stopped and said to come back and watch later. If there was a revenue-generating event (for imgflip) that would allow you to submit one extra meme, would you do it? Or would you pay a small subscription for other options? If I had a good steady job at the moment I would seriously consider buying ImgFlip Pro. Although I feel that $9.95 is just a teeny bit more than what I think it is worth. I feel that $4-$6/mo (say $60/yr) is how much I would like to pay.
Show More Comments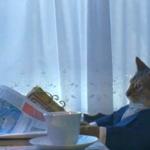 IMAGE DESCRIPTION:
I SHOULD BUY IMGFLIP PRO
hotkeys: D = random, W = upvote, S = downvote, A = back