I changed so many passwords...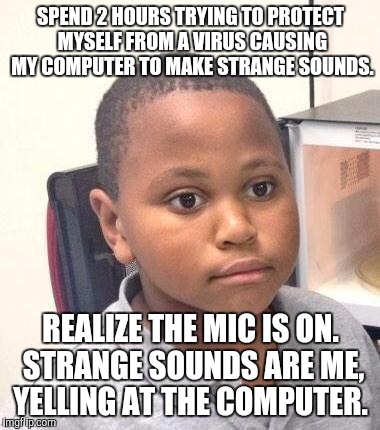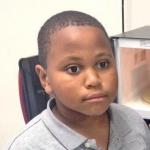 reply
reply
[deleted]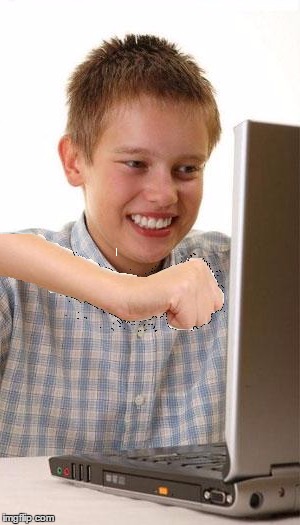 reply
That awkward moment when you accidentally unplug headphones while watching porn in front of your parents.
reply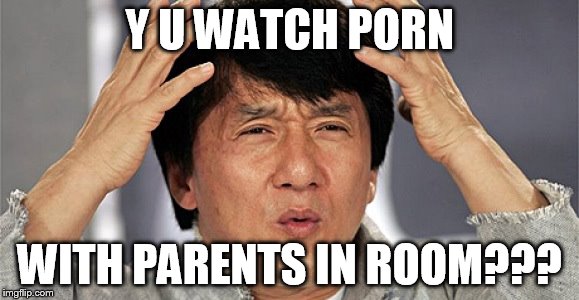 ummm... this happened to you?
reply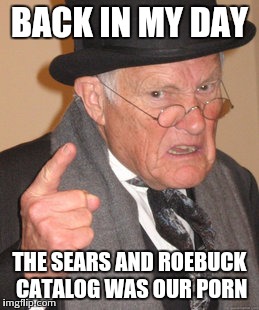 reply
[deleted]
You know... Statistics, it was estimated for every 10% increase in access equals a 7.3% decrease in **pe
reply
[deleted]
Ok, if im wrong, prove me wrong, go
reply
the burden of proof isn't on me, you made the more extraordinary claim
(Hitchen's Razor)
reply
[deleted]
I looked over the articles. From what its saying, yes, theres some negative effect to watching porn. However, the mere fact that sexual crime decreases when accessabilty is better, is enough for me to support it. What you tell others is your business, but when it is shown that in developed nation sex crimes decrease as porn use increase, its a hard to say that it should be allowed, so im glad that isnt what you are saying.

As for cultural differences, tests were done in the US, Canada, Japan, Denmark and Australia. All very well developed countries, and tests showed the same results, as internet access increased, **pe decreased.
reply
[deleted]
http://www.slate.com/articles/arts/everyday_economics/2006/10/how_the_web_prevents_rape.html
http://freakonomics.com/2011/08/04/porn-and-rape-the-debate-continues/
http://www.sciencedaily.com/releases/2010/11/101130111326.htm

3 different sources that say the exact same thing
You may have proven your point but this doesn't make pornography any more acceptable

https://books.google.ca/books?hl=en&lr=&id=1Nqv0-pMS5oC&oi=fnd&pg=PA9&dq=Pornography+rewires+brain&ots=emIxgXpeXg&sig=rJs8nkWcj0r562vB3ahCmlhwwqs#v=onepage&q=Pornography%20rewires%20brain&f=false
reply
[deleted]
Well, my problem with this book is the extreme bias that it has. It was obviously made from a perspective of the bible, and as such would lean against porn. If you can show another source of a study that was not done by or funded by and christianity based group, i would consider it.

I put more belief in the other side because a majority of studies say it, and even a majority of people.

There was a pornography ban in India a while back and a news show talked to citizens on the streets, they expressed concern over increases in **pe. These statistics follow through in many other countries too (Denmark, Japan, Canada, etc)
Sure i'll get another article

http://archpsyc.jamanetwork.com/article.aspx?articleid=1874574&resultclick=1

https://books.google.ca/books?hl=en&lr=&id=xhB-wrR4LuAC&oi=fnd&pg=PR11&dq=Pornography+and+its+impact+on+the+brain&ots=hQWQRpCSxO&sig=uw127mlTuFXZBYzQAbBXrB0Rstc#v=onepage&q=Pornography%20and%20its%20impact%20on%20the%20brain&f=false

When you say that you lean towards the other side because the majority of studies said it. What if the majority of studies said the moon was made of cheese or that the majority believed a certain group of people were inferior?

As far as the **pe statistics in these countries mentioned, you have to look at more than just not being exposed to pornography but also these people's ideologies and worldviews (Ex: sharia law). To be sure we stay on topic, i never made the claim that we should ban pornography (though i don't condone it)
Show More Comments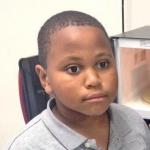 IMAGE DESCRIPTION:
SPEND 2 HOURS TRYING TO PROTECT MYSELF FROM A VIRUS CAUSING MY COMPUTER TO MAKE STRANGE SOUNDS. REALIZE THE MIC IS ON. STRANGE SOUNDS ARE ME
hotkeys: D = random, W = upvote, S = downvote, A = back