[deleted]
60 billion is nothing compared to 15 trillion in debt
Debt is accumulated deficits. You can't pay down the debt if you have deficits. Since bush (who was given a surplus when he took office) ran the debt so high then crashed the economy, it takes time to reign in deficits so you can pay down debt.

If the government spends more than it takes in over the course of one year, then it has run a deficit. A deficit applies to just one year.
So, if the government takes in $10 trillion dollars but spends $13 trillion dollars in one year, then it has run a $3 trillion dollar deficit.
When the government runs a deficit, then it must borrow money to make up the difference.

A debt is completely different. Think of debt as accumulated deficits.
If the government has to borrow money every year, then its debt will continue to grow year-after-year. This debt does not disappear unless the government elects to try and pay it down (rare occurrence)
The debt usually grows year-after-year. With each additional deficit, the debt continues to grow.
The fiscal deficit to GDP ratio measures a country's fiscal deficit, or the amount by which budgeted expenditures exceed expected revenues, in relation to the country's GDP. Because nations that run a fiscal deficit must make up the difference by borrowing, the ratio compares what a nation borrows to what it produces. The deficit to GDP ratio provides an indication of the country's ability to pay back its debts.

In January 2011, the "Washington Post" reported that the U.S. budget deficit would reach about $1.5 trillion in 2011, making the nation's fiscal deficit 9.8 percent of the nation's GDP. This is the largest deficit to GDP ratio since World War II, the newspaper reported.
Currently the deficit as of GDP in 2013 was 4.1 percent and falling
[deleted]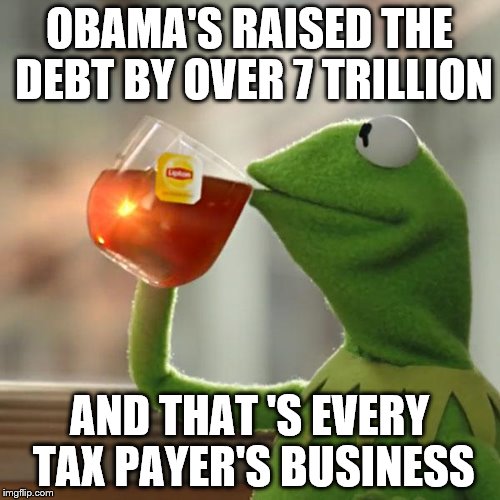 Is trillion more than billion, I forget?
[deleted]
Trillion is more than billion.
Hmmm. Something isn't right here...:l
Show More Comments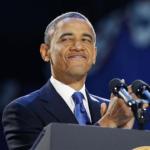 IMAGE DESCRIPTION:
REPUBLICANS ENRAGED AS OBAMA ON TRACK TO COMPLETELY ELIMINATE DEFICIT BY 2017 PROJECTIONS FOR 2015 HAVE ALREADY BEEN REVISED TO CUT A FURTHE
hotkeys: D = random, W = upvote, S = downvote, A = back