And only a fool supports a socialist while a socialist country is collapsing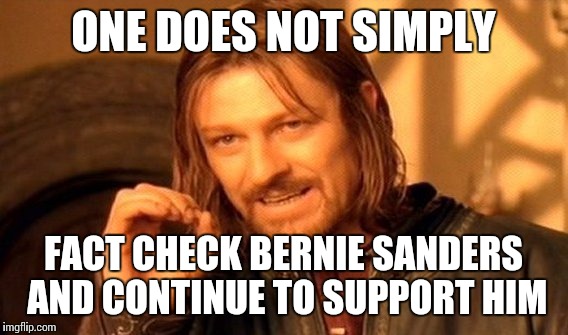 15,168 views
•
6 upvotes
•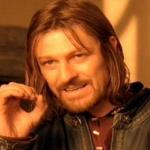 There was his lie about 80% of African American students remain unemployed. That's just one of the most recent. Pretty much anytime he gives a number, it's a lie.
Get out of here, Drumpf supporters not welcome.
[deleted]
I cannot for the life of me find the quote you are referring to and I promise you that I'm trying as hard as can. Could you cite the speech where he made that claim?

He DID recently claim that African American unemployment is 51% - Politifact rates that as "mostly true", meaning sure, he is a politician and there's a bit of a spin on what he's saying, but the numbers are confirmed in hard research nonetheless. (It actually depends on whose research you read; Sanders got his numbers from a think tank known to be a little left wing. That doesn't necessarily mean that he's wrong or lying! It means you get to dispute the methodology of the study.)

http://www.politifact.com/truth-o-meter/statements/2015/jul/13/bernie-s/bernie-sanders-says-real-unemployment-rate-african/

Politifact has rated Bernie Sanders pretty well so far. Factcheck.org is a little more hostile to him but they still routinely rate his statements as grounded in fact.
I heard the interview clip on NPR and both NPR and FactCheck.org nailed him. And honestly, FactCheck.org is always calling him out. And if you look at his voting history, it does not match his rhetoric. I'm going to stick with the one candidate that during the GOP debate (if you could really call it a debate...and for the record, I'm Libertarian) didn't get a mention on the FactCheck post mortem: Rand Paul. To not get listed on a lies list is a good sign.
Show More Comments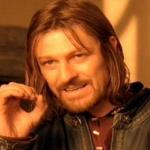 IMAGE DESCRIPTION:
ONE DOES NOT SIMPLY FACT CHECK BERNIE SANDERS AND CONTINUE TO SUPPORT HIM
hotkeys: D = random, W = upvote, S = downvote, A = back