Captain Picard Facepalm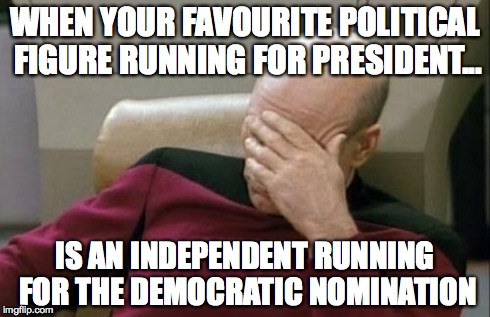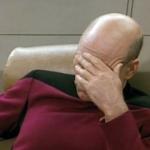 reply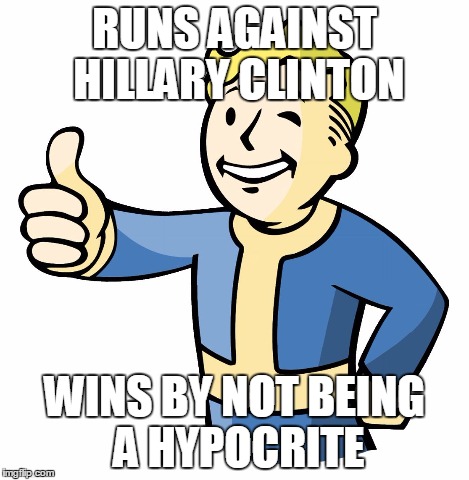 reply
I want him to run as a Democrat!
reply
[deleted]
It's just that it would be very good if we can come to our senses and elect someone that isn't affiliated with any of the major political parties, but then again; I iden myself as a Democrat
reply
Political parties were a bad idea from the get go.
reply
[deleted]
They really don't work unless there are a bunch (4+) that are equally popular
reply
[deleted]
We should really have a: tea party, libertarian party and a socialist party at the very least
reply
Well, to my knowledge, Bernie Sanders is a self avowed socialist. The socialist experiment always ends badly. I say we divide the country and have one side be socialist and the other can be the control group run by the tea party. See which succeeds better. Of course, you'll have people making up numbers to make themselves look good, like our current administration does with the employment numbers.
reply
[deleted]
I don't think that the administration is making up numbers, but I am almost certain that the jobs created are not super high paying jobs. The problem with Capitalism is that corruption is inevitable, especially when the country is run by selfish bankers, but unfortunately, the same is true with modern day communism. Its very difficult to make either of them work. Social Democracy seems to take the best of both: Private Sector Jobs, and Government Regulation & Benefits
reply
[deleted]
But Social Democracy has worked in countries like Norway and Sweden; It doesn't work when the government isn't with the people. The way I see it, in order for a country to have class, it needs to follow capitalism; to get a start up of businesses and grow the economy. However, after a while, It doesn't work. Businesses get too large and start controlling the country. Once it begins to live at this stage, it then should transition to socialism, or a social democracy. This way, large corporations are limited on their power in political and personal lives, and the countries working people are protected. Countries like the US should try to transition into a more social state. After it has grown into a good socialism, it can be a Marx-communist society (the type of communism where there is little to no government, and the people work together to keep their state alive). I say this because government will become obsolete. This stage will probably never come up; because communism doesn't work. Humans are a selfish species, and transitions would never work. Opposition would keep the idea unknown.

This stage would work in a perfect world, but sadly...the world is not perfect. Communism worked for the FN people, however; with all the modern amenities of our current world, this state may never be reached again.
reply
That's a reasonable stance. I am also against crony Capitalism. And yes, Humans are a selfish race by and large. Sadly, we're in a bit of a pickle. Most of our politicians are controlled by special interest groups and or corporations, maybe even Bernie... It's just my opinion, but I think we've leaned a little too far to the left, and people should stop wasting their time trying to punish the achievers in this country and put that energy into actually becoming an achiever. It is my dream to one day become successful and then share my success with those who did not get the same opportunities as others. And honestly, if we make the "reward" for success higher taxes, you're just going to see a lot more of what we've been seeing: big corporations cutting back hours and jobs going overseas. It happened to some of America's largest and finest manufacturers. Cities like Detroit have been nearly completely demolished. It's almost as if when you punish the wealthy, you punish the rest of us. It might sound crazy to some people, but I like to explain it like a food chain, only we're the Lions and the successful, wealthy people are the grass. If we get rid of the grass, the rest of the chain falls apart. Just my two cents.
Show More Comments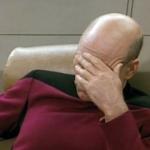 IMAGE DESCRIPTION:
WHEN YOUR FAVOURITE POLITICAL FIGURE RUNNING FOR PRESIDENT... IS AN INDEPENDENT RUNNING FOR THE DEMOCRATIC NOMINATION
hotkeys: D = random, W = upvote, S = downvote, A = back