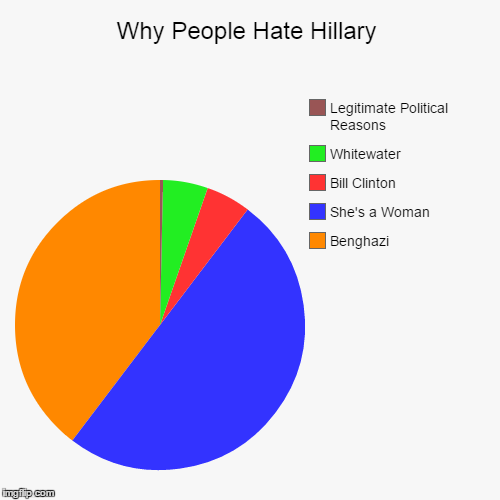 2,242 views
•
5 upvotes
•
I don't hate her because she's a woman, that's actually why a lot of people like her, which I think is pretty dumb.
Then you aren't part of that 50%, right? What's the problem?
Real constructive. Is there a reason this bothered you enough to comment? Do you have delusions that memes are aimed at you personally?
[deleted]
You're the person who calls me a misogynist with no evidence. You're no better than most feminists.
au contraire, many people liked her because of that.
You're aware that half the people aren't sexist. Are people like you just gonna play the sexism card every time she's criticised?
No I am not aware of that. What is making you say this? Because it doesn't apply to you? Like I told the other guy, if you aren't sexist, then this isn't about you. You need to stop thinking Internet Memes are aimed at you personally.
Hillary is seeming more moderate all the time...
Show More Comments
hotkeys: D = random, W = upvote, S = downvote, A = back