"Scientific naturalism" is an oxymoron.
This meme is utterly ignorant. Evidence, observations, predictions, experiments, and relevant facts are what support theories, not 'scientific naturalism', which is actually called 'ontological naturalism', which is the idea that science can only study nature, not the belief that there is only nature. The belief that there is only nature is philosophical, and it isn't methodological naturalism. https://chem.tufts.edu/AnswersInScience/MethodologicalNaturalism.htm

As one who is an ontological naturalist, I will explain what the reasoning is behind it. The supernatural cannot obey any laws, otherwise it can be considered natural and physical. Things that don't obey laws cannot have order and complexity, and are therefore chaos and disorder. I see no reason to call chaos and disorder 'the supernatural'. Since the supernatural is supposed to have order and complexity, and can do orderly and complex things, and yet obeys no laws, it is not able to exist.

The immaterial is that which cannot be made of anything, otherwise it is material in nature, and things that aren't made of anything at all are logically impossible, because that is like being made of absolute nothing, which cannot logically exist. Thus, the immaterial cannot logically exist. That is why I am a materialist on top of being a naturalist.

Perhaps the maker of the meme would like to explain what other evidence exists besides the kind that can be empirically observed and known through the senses.
Show More Comments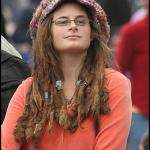 IMAGE DESCRIPTION:
CLAIMS THAT THE ONLY VALID EVIDENCE FOR A THEORY IS SCIENTIFIC NATURALISM... ...CANNOT VALIDATE THAT WITH SCIENTIFIC NATURALISM.
hotkeys: D = random, W = upvote, S = downvote, A = back