I guess you'll have to tell that to the guy in Ohio whose 5 year old son was saved because of the expansion of Medicaid. I'm sure he hate's the fact that the expanded coverage saved his son's life.....And the poor bastards on this website.....https://www.facebook.com/acasuccessstories just have it all wrong.

It's not, people are just want something to be upset about.
At least it sounds better than freaking RomneyCare
Timber1972- of course nothing is really free. We all pay taxes and that money goes towards a bunch of things that are way worse than helping people that can't afford life saving surgeries. Would you rather the people that use "ObamaCare" die or spend the rest of their lives in debt to a hospital system that makes every procedure cost a huge chunk of the average persons salary? The people that use "ObamaCare" pay taxes as well so isn't really like they're getting a discount or help with paying the bills? Why is someone in need getting help such acontroversial thing when we have countless politicians and businesses that get this "free money" from the government and they already make more than the majority of us. The rich get richer and the misguided poor blame each other for their misfortune.smh
[deleted]
You Americans are nuts. You'll spend 2.5 BILLION dollars on ONE f**kin' military aircraft, and you still bitch at the concept of universal health care? Shut up already.
Where the f**k did all of you ass holes come from?
[deleted]
They came from 'Murica my friend .... 'Murica.
Show More Comments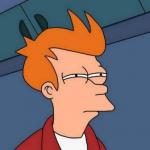 IMAGE DESCRIPTION:
IF OBAMACARE IS SUPPOSED TO HELP PEOPLE WHY IS IT RUINING PEOPLE'S LIVES
hotkeys: D = random, W = upvote, S = downvote, A = back