Imagine thinking you should be allowed to kill a 3 year old because he can't sustain himself.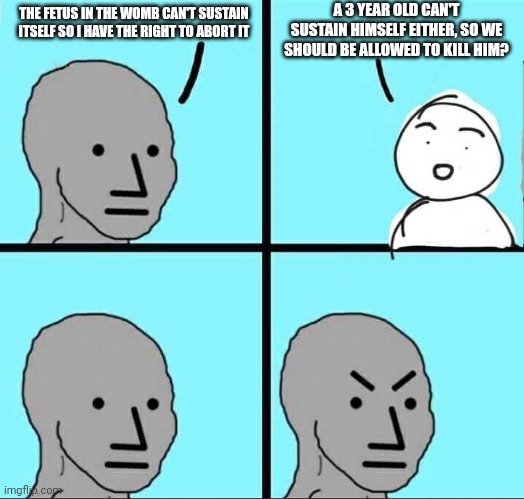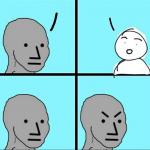 Stop trying to make pro-abortion liberals and leftists THINK. They hate that! Besides which, doing so is probably against the law at this point.
[deleted]
Where do you get the idea someone wants to kill a 3 year old because he can't sustain himself. Where have you heard this, from who? Are you just making up an unfounded scenario? Creating fear? It does not make sense and only seems like youre trying to anger yourself or pump up anger in your circle.
The argument almost everyone in the pro kill the child in the womb movement uses is they cannot sustain their life independently. It's a reason they believe, among many others, they have the right to kill their child. "It's my body, it's my choice" or "they are part of my body and I give them life, so therefore I can take out that life when I feel like it."

The problem with that argument and where it falls apart is when confronted with the reality that a 3 year old also cannot sustain his own life.

If you don't see the hypocrisy, I can't help you.
[deleted]
There is absolutely zero justification of a woman killing her 3 yr old and there is a special place in hell for those that do. There are plenty of podcasts and crime docs about women that kill their children and there is absolutely zero corelation with the pro choice camp that justifies such heinous act. They are usually tried and convicted and it never has nor will it ever be celebrated as a pro choice decission. You are grasping at straws to vilify the pro choice legue with this ideal that has no bearing whatsoever on the real issues. I dont know who hurt you but you cant be taken seriously with these bs scenarios you percueve to be real.
A child is a child, whether it is unborn or already born. The only difference is you can't hear them scream as you murder them.

Glad we agree about the three year olds. Now if we can get on the same page with the unborn.
My body my choice appears to be the anti - COVID vaccine argument.
Abortion: Destroying someone else's body/life.

COVID shot: COVID shot being put into my body.

Your argument doesn't make any sense.
Show More Comments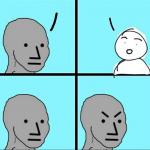 IMAGE DESCRIPTION:
A 3 YEAR OLD CAN'T SUSTAIN HIMSELF EITHER, SO WE SHOULD BE ALLOWED TO KILL HIM? THE FETUS IN THE WOMB CAN'T SUSTAIN ITSELF SO I HAVE THE RIGHT TO ABORT IT
hotkeys: D = random, W = upvote, S = downvote, A = back