Don't get tricked by depressed 10 year olds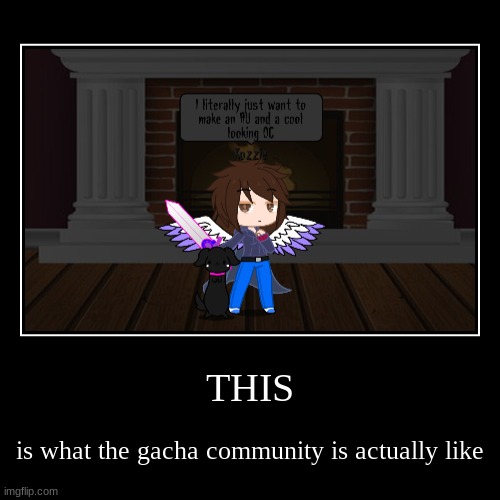 You got it all wrong, those dumb gacha kids make their oc so powerful its insane, in fact, theres is gachatuber that killed a literal demon hedgehog with so many powerfu abilities.
Listen, that's THEM, not all of the gacha community is like that, you know why?
I'm in the gacha community and all I want to do is make an Andy's Apple Farm AU.
1. "powerfu"
2. "theres is"
3. you apparently think that a single gachatuber dictates what the entire fandom is like
Show More Comments
hotkeys: D = random, W = upvote, S = downvote, A = back