There are 2 siren heads, an scp, and a Trevor creature
[deleted]
I just realized that I studied Trevor Henderson's Creatures when I was 9. WOW.
its not it is Trevor Henderson creature which is something completely diffrent
The scp is called siren head, dingus
It is a Trevor Henderson creature, was before the SCP foundation, and now they want to take it for themselves.
SCP, did you not hear what OP just said? "They have a SCP called Siren head" not "siren head is an SCP" you are nitpicking what you want to hear.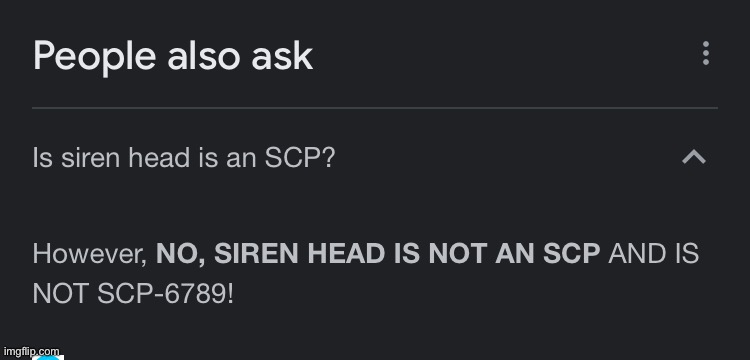 Cry about it 😭
Again, the scp is called siren head. Not "siren head is an scp" cool your f**king jets.
Correct ✅ it is literally like a mermaid that destroys ships or something this and everyone else who says siren head is and Scp makes me cringe just thinking about it
Finally, an intelligent human
Siren head is not an scp 6789 is not siren head look it up on the wiki dot
It's not 6789. It's 5987. CAN YOU NOT READ THE TITLE OF THE MEME YOU BRAIN-DEAD CABBAGE?
[deleted]
Google Images just put an image of Siren Head (Trevor Henderson) as SCP-6789, when it's really just an anomaly in a boiler room.

SCP-5987 is CALLED Sirenhead, but really it destroys ships and such.
Show More Comments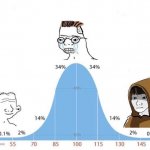 IMAGE DESCRIPTION:
SIREN HEAD ISN'T AN SCP; SIREN HEAD IS AN SCP; SIREN HEAD IS AN SCP
hotkeys: D = random, W = upvote, S = downvote, A = back