Yeah, the menopausal old ladies who obsess over celebrity gossip really seem to be latching on to this.

How are the grandkids?
how's having an iq below room temperature (celcius)
[deleted]
Personally I think he should put a shirt on
not to be rude or anything but this argument ended a year ago, why are you still here?
[deleted]
Meh I kinda am just bored sorry
That's a question you should save for karens who spend their weekends obsessing over celebrity gossip and simping for people who pretend to be a pirate.
first of all, i'm not a karen, and second of all, you don't need to be old to enjoy that kind of stuff
lol yes, I've seen lots of videos of Karens screaming about how they totally aren't Karens.

Nobody believed them either.
let me get this straight, you're calling me a menopausal old lady karen for supporting johnny depp, i'm not even a girl, and you're insulting me so i am insulting you back, if anything you're the karen in this situation
Show More Comments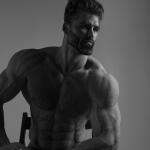 IMAGE DESCRIPTION:
I SUPPORT JOHNNY DEPP
hotkeys: D = random, W = upvote, S = downvote, A = back