Can I disapprove the raid memes? They are just causing unnecessary drama and giving this troll streams attention
Could you? It's stuff like that that gives lgbtq a bad name.
If whiterabid says it's okay
It's not explicitly against the rules right now, so I'm asking an owner
Actually, it is. "No homophobia or anything that will make our viewers uncomfortable please." Also, it is our job to keep the members safe from all the hate. Memes about raiding homophobic streams will encourage (hehe, encouRAGE... quite literally in this case) others to follow and face the homophobia directly. That makes them less safe. As I understand it, disapproving memes that would lead to its viewers getting harmed IS our job.

I know that we don't really have a way of communicating about issues in MODing for this server - I've been thinking about this for a while now and I'll let you know when I've found a solution.
I'm just a lowly non-mod but may I suggest discord if it's possible?
You could talk abt issues and other things pretty easily.
[deleted]
A lot of really shit people try to raid this place which is sad
Yes, but we can do something against that (e.g. banning them, not approving their posts,...). If you go out and harass them somewhere else there's nothing we can do to keep you safe. And when you encourage other people to follow you there, you put them in danger because they want to help or might even think it is their duty to help. This stream hasn't been raided in quite a while and by going to their streams and giving them another reason to hate us you're making it more likely that they come here more often again. If you want to help make this a safe space you can flag them when they leave bad comments (instead of replying to them which will only encourage them) and we'll take care of it. If you, personally, want to go and attack them I can't stop you. But please don't drag others into it with you. I hope you don't see this as an attack towards you. I only want us all to be happy and posts about homophobic people in other streams make that more difficult. This stream is supposed to be about love - not hate.
Show More Comments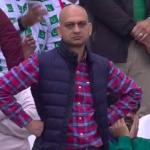 IMAGE DESCRIPTION:
This stream used to be my home. A safe space for support and fun memes about LGBTQ+ topics... But now it just makes me sad...
hotkeys: D = random, W = upvote, S = downvote, A = back