:')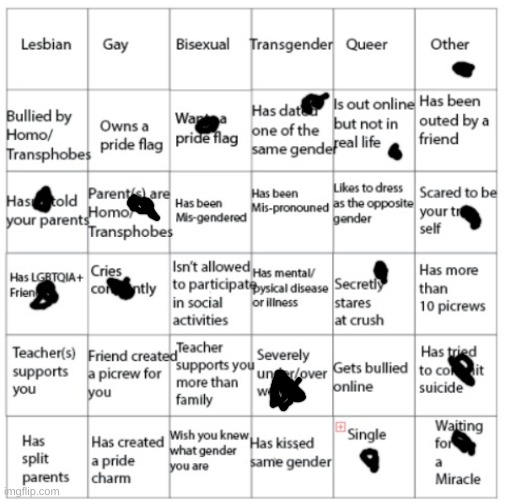 https://www.google.com/amp/s/nypost.com/2021/12/29/teacher-who-totally-stalked-students-for-lgbtq-club-responds/amp/
[deleted]
yea but y did u send it to me? i dont go to that school
Yet you are in middle school?
You are going to be wrong about your sexual orientation until sophomore year of college (20). Anyone telling you otherwise is going against your best interest, and just pressuring you to accept a lifestyle prematurely.

Do you drink because your were curious online? Did your online friends offer you a drink in accepting friendship too?
[deleted]
I don't drink and I never have I have also never been told or pressured to, also I know I am not wrong abt my orientation. I am not getting pressured to know what it is. I am Omni right now and later on I might change it but for now I am Omni. And what do you mean by "going against my best interest. " you can't just assume things like this. My interest does not affect my sexual orientation.
The best evidence of why you're not developed enough to make any decisions about sex is your last post. It is full of contradictions and non scientific descriptors.
[deleted]
wtf. I have like 4 last posts be more specific if you are talking about the "I'm bi, no pan, no omnisexual" that happened over the course of like 5 or 6 years mf. And why does it need to have "contradictions and non-scientific descriptors" I don't need to have f**king scientific evidence to know my f**king sexuality. I also don't need to talk about my f**king sexuality with you, you aren't my f**king therapist. Why are you so f**king obsessed with assuming that I don't know my own f**king sexuality you mother f**king bitch.
You're funny. I mean you make a public post, get confronted over it, and now you're losing your mind.
[deleted]
confronted from what bitch. you don't need to make such a big f**king deal over this, you could have just skipped right over it. like what the f**k did you confront???? all you did was send me a link for something that I don't give 2 f**king shits abt. it's not even abt the post mf.
Show More Comments
hotkeys: D = random, W = upvote, S = downvote, A = back