Some mindless lemmings will never "get it" and line up for their 5th, 6th and 7th "boosters" for an easily treated virus.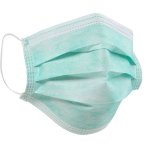 The NWO is genociding using a planned virus pandemic and your response is NOT to enact public health protocols to save lives?
[deleted]
It's really unfortunate that plain English and the world in general is too complicated for your media lemming, vax damaged brain to comprehend. Enjoy your spike proteins and graphene oxide, sucker.
Remember how you predicted I'd be dead by now and I'm not?
[deleted]
Never happened. But go ahead and believe what you want, outside of repeating media lies and making gibberish comments here, you are utterly irrelevant. If stupidity were a virus, you would be patient zero.
You actually really did. Your predictive power is garbage.
You said October. You were very clear about that.

Now October's over and nothing happened.
[deleted]
Sorry, calling something Red October is not what you think it is. I never said that in connection to your impending vaccine event.
What I DID say is that you are remarkably stupid and here you are, proving me 110% correct.
I'm sure this is all very entertaining to all of your detractors here, of which there are many.

Another possibility is that you have me confused with someone else, which would surprise no one and again underscore your remarkable stupidity. That would be entirely consistent.
No, we can all tell when it's you. ALL imgflippers know your very distinct writing style. You don't hide it at all.
[deleted]
That's very presumptive for you to speak for "ALL imgflippers", but arrogance comes along with dedicated stupidity.
"A very distinct writing style" comes with intelligence, which leaves you out in the cold.
People remember you by your totally absurd and meritless media lemming statements.
The point remains, I never said what you claim. But then again you are remarkably stupid, not remarkably accurate.
No, but, like, it's pretty obvious when it's you.
it's not easily treatable, and people survive because THE PEOPLE WHO ARE AT THE HIGHEST RISK FOR DYING FROM IT ARE FULLY VACCINATED.
Show More Comments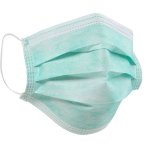 IMAGE DESCRIPTION:
DO NOT COMPLY; WITH THE NWO GLOBALIST GENOCIDE PLANDEMIC
hotkeys: D = random, W = upvote, S = downvote, A = back