This comic isn't mine, it belongs to Stephan Thomas Pastis, an American hero.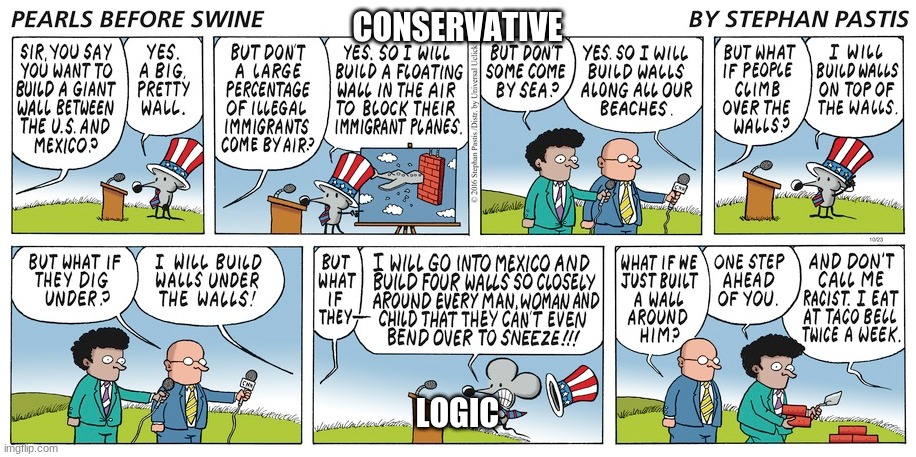 HES THE BEST YEAH
every week when the newspaper comes in I look forward to reading his comics
Mass immigration is a Koch Brothers right wing conspiracy to lower the price of labor and therefore increase the value of capital (makes the poor poorer and the rich richer).
Why do you support immigration?
I'm not right wing, I don't know that much about immigration.
We don't need walls. We just need to enforce immigration and refuse all public benefits and assistance to non citizens. They coming for the teat if the milk runs dry so will Immigration.
And libs believe that is the kinds of walls we want. They are not a very bright bunch of folks.
[deleted]
Approximately 75% of the murders in Los Angeles County are committed by illegal aliens.
Leftards are pro-murder and not just with abortions.
Approximately, 100% of the information you got on that was 2 minutes of research on Fox News or Bing.
Agreed. You are slowly becoming one of my favorite users.
Show More Comments
IMAGE DESCRIPTION:
CONSERVATIVE; LOGIC
hotkeys: D = random, W = upvote, S = downvote, A = back