Video idea: If Mario was in... Space Jam.
Good Idea for the SMG4 episode!
SMG4 and friends vs SMG3 and his team of dead memes
That will feature LeBron James in this SMG4 episode idea.
If that happened i would die of happyness
Show More Comments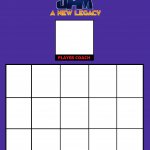 EXTRA IMAGES ADDED: 13
LeBron James The Decision
Logic Luigi
smg4's face
mario
Sad & Happy Meggy
Saiko Shroomy
Princess Peach
success kid bowser jr
Toad
Bowser
SMG3 you're gonna die
Tari WTF !?
Saikopathic person
hotkeys: D = random, W = upvote, S = downvote, A = back