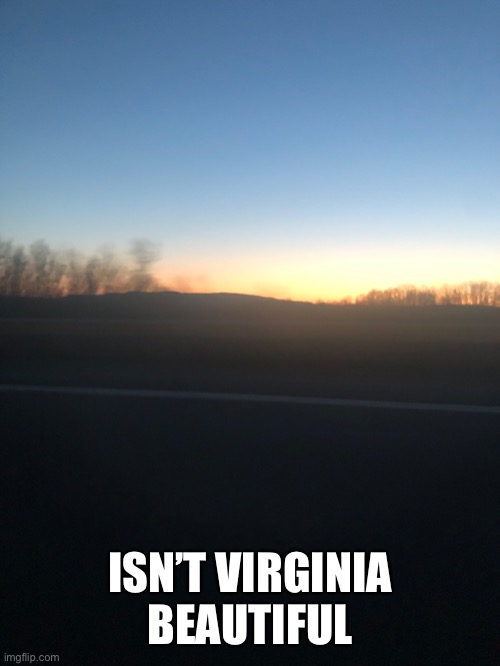 have you seen maine
[deleted]
At least Utah isn't as contaminated as Virginia!
Don't worry this was just a vacation photo
[deleted]
You went to Virginia? Have you been here in Utah? It's beautiful here when it's not contaminated, I think they are making electronic cars now due to the contamination! Thanks for making me feel better!
I went on vacation to Big Bear Lake recently. Pretty!
[deleted]
Which half of the lake Idaho or Utah?
[deleted]
Virginia is beautiful, in like 14 years when I'm an adult, I'm going to move to Florida, I guess I'm going to see Virginia on my way!
See it at sunset.That's the best time.
[deleted]
Okay! I'm in Utah currently, it's going to take me like 37 hours to drive there! There's no doubt I'll see it at sunset! This Is a question for nyxaeia, if you've been here in Utah, come to Utah county, you should see mt. Timpanogos it's beautiful! I recommend it! I see it every day!
Sadly,because I am legally blind and have terrible vision I can't get a license
[deleted]
I'm sorry to here that. I have a friend that's colorblind, hope that makes you fell better!
[deleted]
Good! I have one question, well really 2 number 1: are you a boy or a girl? Number two: what state do you live in?
1I prefer not to say 2I don't live in a state
[deleted]
If you don't live in a state, do you live in Washington DC?
Yes I am originally an American but I am currently living in Canida
Show More Comments
IMAGE DESCRIPTION:
ISN'T VIRGINIA BEAUTIFUL
hotkeys: D = random, W = upvote, S = downvote, A = back