[deleted]
I am though.... I have morals & values I can't betray
Yeah, your colleagues think it's sick to enjoy your job
[deleted]
I guess... something along those lines. Everything is bass ackwards these days
lol the person at work bragging about how much harder they work than everyone else is always the laziest person there.
[deleted]
Yes they usually are & almost every work place has one. I'm not bragging, just venting.
Well...stop being that person at your job.
[deleted]
Funny... didn't realize I worked with you.
[deleted]
I'd explain myself but you're clearly ignorant and hateful. It'd be pointless & I don't give a shit what you think anyway. Love you
Yes clearly you don't care, that's why you're getting so triggered.

You should really hit me with a "I'm not crying, YOU'RE CRYING!" just to drive it home.
I wouldn't say I love it, but I would say that I don't want to get fired.
Show More Comments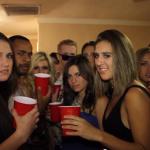 IMAGE DESCRIPTION:
THAT LOOK WHEN YOU STAY BUSY AT WORK ALL DAY EVERYDAY WITH A SMILE ON YOUR FACE; WHILE EVERYONE ELSE STANDS AROUND COMPLAINING & BEING LAZY
hotkeys: D = random, W = upvote, S = downvote, A = back