Just because a flying object is "unidentified" doesn't mean that it's a flying saucer, visitors from another planet, or proof of other intelligent life in the universe.

It just means that our authorities can't identify what it is.

So yes, the authorities can admit that UFOs exist and it's really not news.

If they produced an alien body or flying saucer wreckage, then I'll be impressed.
The above meme makes no claims about aliens or flying saucers. This response seems disproportionate to the topic. No one knows what they are? Good, people can study them now without bring mocked. Good deal for all.
It's like Fauci is running the government PR on this.
Show More Comments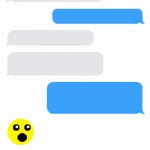 IMAGE DESCRIPTION:
THERE IS NO SUCH THINGS AS UFOS. ALL THE REPORTS ARE HOAXES OR MISIDENTIFCATIONS. THERE ARE PEOPLE WHO TAKE UFOS SERIOUSLY AND LISTEN TO WITNESSES. UFO STUDIES IS A PSEUDOSCIENCE. THERE IS NO CREDIBLE EVIDENCE FOR UFOS. THE FEDERAL GOVERNMENT JUST ADMITTED UFOS ARE REAL AND DOES NOT KNOW WHAT THEY ARE.
hotkeys: D = random, W = upvote, S = downvote, A = back