[deleted]
Disease and hunger cuz f**k your feelings there are dying children.
[deleted]
or we could do this
That is the first thing i though of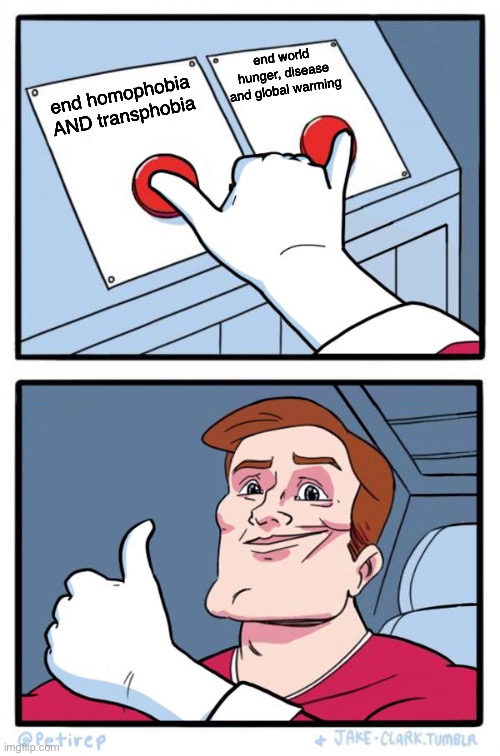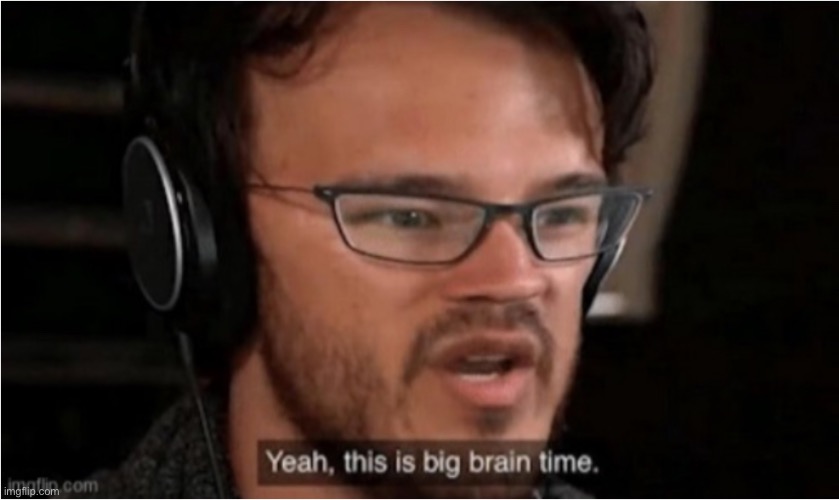 rid the world of disease and hunger
Okay, I'm gonna sound like somebody who would be in "r/iamverysmart" but only a small amount of the world population suffers from homophobia. Of course, I am not homophobic (I'm bi for Pete's sake), but world homophobia can be fought against and tuned out. World hunger is something we cannot tune out because it's something a bunch of countries suffers from. And (IMPORTANT NOTE!) in most country's where hunger is at high risk, there are much fewer LGBTQ people due to culture. Why would we support something where most LGBTQ people live in big country's that can help themselves, but not small ones?
[deleted]
how about statist homophobia
where they'll jail or execute you in like 70 countries
How about corrupt leaders
Who'll take everything for themselves in all of Africa
[deleted]
how about world anarchism
where theres no need for government or money or social class
and everybody is whoever tf they want to be
big solution
That's just corruption in the country, as I said before.
hol up what if someon was lgbt but homophic AND transphobic
That person is probs Jesus. Because the bible says a only a man and a woman can get married, but then says that we can lo-lo-lo*gag*...y'know anybody
[deleted]
I would choose disease and hunger, because I feel like that's a big problem and it would help a lot of third world countries
[deleted]
By nuking everyone you can get rid of both
Sorry for saying this, But that's a bit selfish
Show More Comments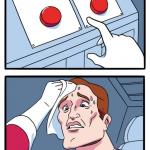 IMAGE DESCRIPTION:
rid the world of all homophobic; rid the world of disease and hunger
hotkeys: D = random, W = upvote, S = downvote, A = back