[deleted]
Yes sir! My mom and dad are actually teaching me to shoot our 12 guage, for if we have a home invasion, that thing is so big and I would hate to be on the barrel side of it!😂 They're also teaching me to shoot, because I want to become a police officer and that will really help me in the field of training.
Glad to hear that, sounds like a great family. I served in the military, I can shoot most anything and I have law enforcement in the family, great career choice. Start getting in shape, read everything you can about real cases and yes, learning to shoot is also a good idea.
[deleted]
Yeah, every Monday, Wednesday, and Friday I see how fast I can do 1 mile (outside, not on a treadmill). This morning was 12min 28 sec. It's not something I'm really proud of (I would really like to be faster), it's really hard😅, but I'm getting there! And I've got at least six years till I can even get a gun carry license, let alone become an officer! So, I'm definitely giving myself room to grow and for God to do some work in me👍
Show More Comments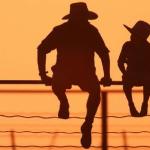 IMAGE DESCRIPTION:
WHY DOESN'T THE GOVERNMENT LIKE FIREARMS? A CORRUPT ADMINISTRATION, LIKE THE ONE WE HAVE NOW LIVES BY A SIMPLE RULE. THE WINNERS MAKE THE RULES AND THE LOSERS OBEY THEM. ARMED AND FREE AMERICAN'S CAN TELL THEM TO KISS IT.
hotkeys: D = random, W = upvote, S = downvote, A = back