I will never let you stay together, specially if you're reheated...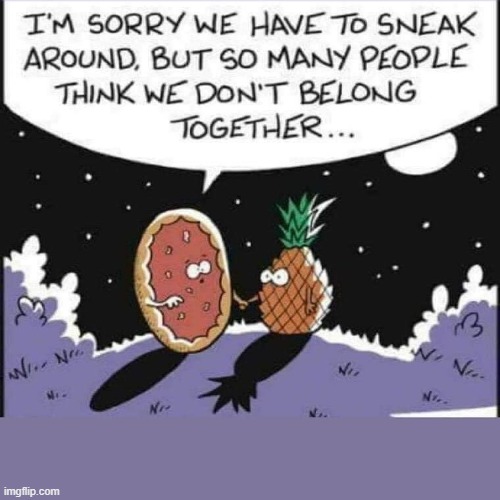 I actually tried it and liked it, it was weird
It's a kind of combination that sounds odd, but which turns out pretty good once you try.
There's a lot of variety of pizzas out there, some even weirder than the other and some really downright disgusting.. at least, I don't like it if you do, go ahead and eat it... Like anchovies for example. But as soon as pineapple is mentioned, people act like silly fools....
And I wonder why people rage about it lately because the recipe is not even knew... I ate my first pizza with pineapple somewhere in the1990s I think, and even then the recipe was old already, and nobody complained... Oh well...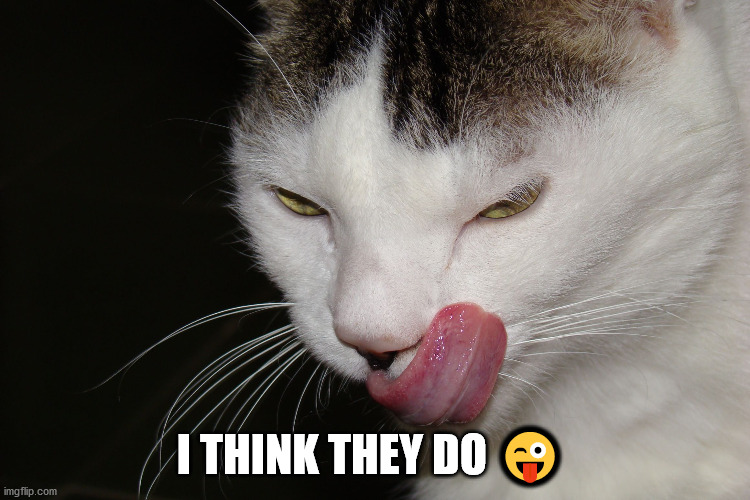 First of all my taste is fine. Who are you to decide for me I should not eat pizza with pineapple? And when it comes to emojis, you have no right to decide that either which emojis I should and should not use. 😜😜😜🤣🤣🤣😁😁😁

So all in all, who do you think you are, eh?
once at a pizza hut I saw a macaroni and cheese pizza
Funny! I posted this too—not realizing you did it already. I just removed it. It's a good one. Haha!
You don't need to remove it if you accidentally repost my meme
I don't care about repost...
Show More Comments
EXTRA IMAGES ADDED: 1
pizza1.jpg
hotkeys: D = random, W = upvote, S = downvote, A = back