We Are Antifa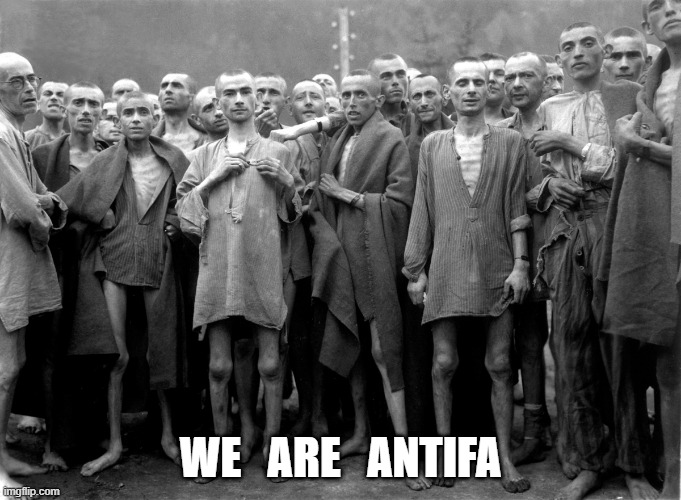 [deleted]
Is that a picture of Auschwitz survivors?
No it's a picture of Antifa, at least that's what it says.
[deleted]
Yes I read the caption...I just wanted to be sure he was being a disrespectful moron before lambasting him.
His childish attempt to equate Antifa with Holocaust victims is just that childish. Modern day Antifa are the purveyors of violence and intimidation like the blacks hurst and brown shirts of WW2 Europe.
[deleted]
It's pretty disconcerting how similar some of their riots are to the Beer Hall Putsch and the Fascist demonstrations in Italy.
Yes crackheads in Seattle are all Antifa, so what?
So crackheads in Seattle should be gassed, eh? Maybe the antifa just might be right after all . . .
Why would you gas crackheads in Seattle? That would hurt Antifa I'm sure but hardly humane.
All Holocaust survivors are anti-fascists. All Holocaust deniers are pro-fascists. The anti-fascists (ie, antifa) beat the pro-fascists (ie, profa.) So it's obvious which side YOU confused morons take. Thanks for your honesty, at least.
Show More Comments
IMAGE DESCRIPTION:
WE ARE ANTIFA
hotkeys: D = random, W = upvote, S = downvote, A = back