Declaring victory ain't gonna help you when the dust settles, Joe.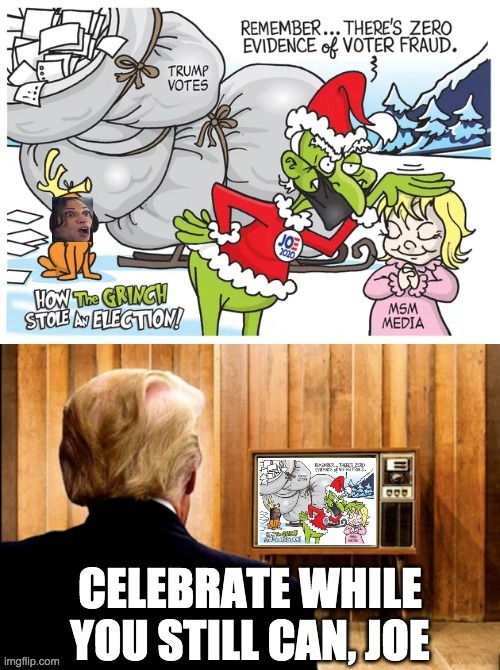 1,106 views
•
29 upvotes
•
ikr Biden needs to wake up
You think I am dreaming about Biden declaring himself the winner?
you're dreaming about voter fraud.
I am not dreaming. I am awake. And I do not recall dreaming about such a thing in the past. I am not imagining it, either. I do not need to, because it is real.
first stage of grief: 1. denial.
I am not in denial. It is the truth that I am not dreaming about voter fraud. You are in denial.
wait a second, i just looked at the title noticing it was new, and you think the politics stream is for liberal memes?
No, the politicsTOO stream is for liberal memes.
oh. you might want to change it to saying politicsTOO then.
Then why hasn't it been presented either in court or in congress or to the public?
[deleted]
hahaha this does look familiar... oh yeah! this is just an edited version of a new yorker 2004 comic, where someone just erased bush's head and slapped on Biden's. wake up, hypocrite republicans!
Show More Comments
hotkeys: D = random, W = upvote, S = downvote, A = back