But he learned sage mode, how to control the nine tails' chakra, and wind style, which he used for the rasenshuriken. The rasenshuriken opened up ranged combat potential, and using six paths sage mode (the result of using sage mode and using the nine-tails' chakra) ensured he won't tire quickly.
Yeah and that's really cool but I'm talking about kid Naruto, like preteen Naruto. He mainly relied on shadow clones and rasengan. Sure as he got older and actually did more intense training did and he start expanding on his technics. Naruto is really cool and he learned so much as he got older but younger him was ignorant in battle and most times he went in blind and relied on his two strongest jujutsus. Aside from that it's just a light heart joke I made 2 years ago, I forgot it even existed till I got on imgflip for the first time in almost a year and saw the notification for this comment
I'm kinda laughing at the last sentence.
Show More Comments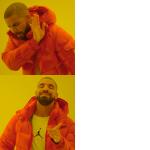 IMAGE DESCRIPTION:
Learning a new jutsu because you've been in too many life threatening situations and rasengan and shadow clones aren't enough; NARUTO FROM THE ORIGINAL SERIES; NARUTO FROM THE ORIGINAL SERIES; Relying completely on rasengan and shadow clones and praying you'll end up with only 1 or 2 weeks in the hospital
hotkeys: D = random, W = upvote, S = downvote, A = back