Plz comment your best joke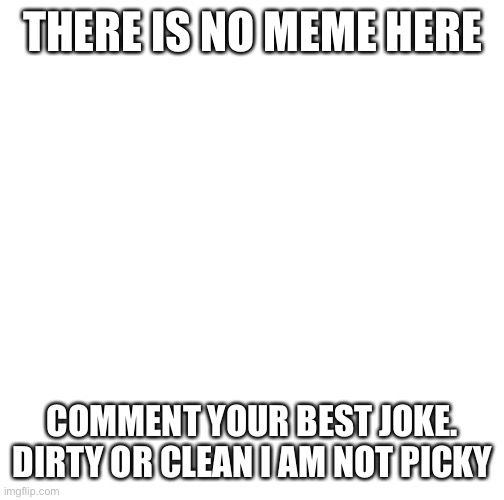 Did you hear about the unlucky sailor?

First, he was shipwrecked. Then he got rescued by the Titanic.
Why is six afraid of seven?

Six hasn't been the same since he left Vietnam. He can seldom close his eyes without opening them again at fear of Charlies lurking in the jungle trees. Not that you could ever see the bastards, mind you. They were swift, and they knew their way around the jungle like nothing else. He remembers the looks on the boys' faces as he walked into that village and... oh, Jesus. The memories seldom left him, either. Sometimes he'd reminisce - even hear - Tex's southern drawl. He remembers the smell of Brooklyn's cigarettes like nothing else. He always kept a pack of Lucky's with him. The boys are gone, now. He knows that; it's just that he forgets, sometimes. And, every now and then, the way that seven looks at him with avid concern in his eyes... it makes him think. Sets him on edge. Makes him feel like he's back there... in the jungle.
[deleted]
I know this isn't a joke, but I did think of a good roast earlier.

You suck at video games so much, you do better just shaking the controller like crazy; and you aren't even playing a motion controlled game!
How did Burger King get Dairy Queen pregnant? He forgot to wrap his whopper
Show More Comments
IMAGE DESCRIPTION:
THERE IS NO MEME HERE; COMMENT YOUR BEST JOKE. DIRTY OR CLEAN I AM NOT PICKY
hotkeys: D = random, W = upvote, S = downvote, A = back