So only users that follow you? What if they dont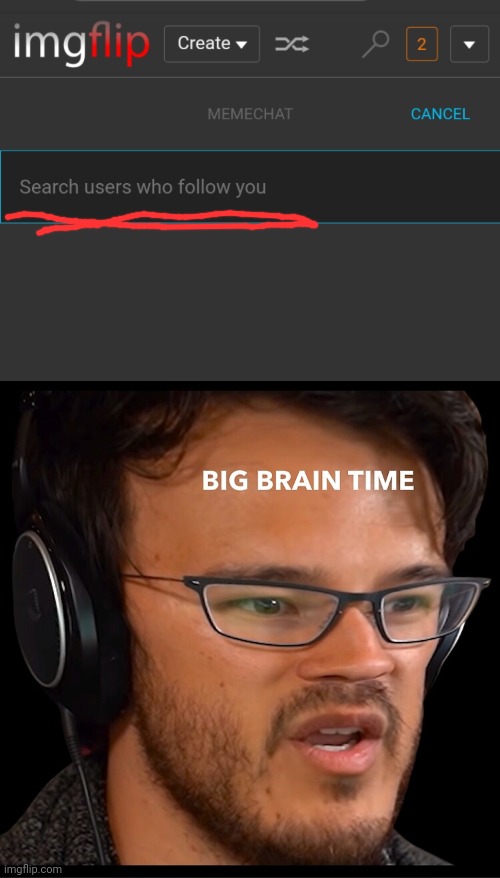 me who's been following the day we where friends
[deleted]
alright make me a warlock, im ready
[deleted]
hey, and where is Ace? i have been looking for him, and i swear i gave him to you at that party....

and yes, please? why cant you do it today?
[deleted]
Tomorrow
Rn Im busy
*gives ace to you

Its a painful process
[deleted]
i like pain, pain is my best friend....most of the time anyways
[deleted]
im a guardian of the light, the light protects me
[deleted]
but....im excellent i can transform everytime!
Can only message people that follow you.
I don't know most people that follow me, and had to type every letter to find that out.
[deleted]
Yeah I found out a lot of people who Im friends with dont follow me
Cuz it doesn't matter. They friends cuz they friends, ain't friends cuz they follow.
Eeeyyy, IT SHOULDN'T.
Know what, they'll follow you if you tell them that they ain't following you.
It's not fine when it's the first days of real physical college, and students start hitting on you straight away. Seems like nothing has changed.
It's like Valentine's all the year round.
That's cute, but they're nice people.
If you say "no", they skip to the next guy.
[deleted]
im gonna prove i can turn into a werewolf
[deleted]
Are you gonna kill people
[deleted]
not unless i lose control
[deleted]
Yeah I give it a week
*tosses the cure to you
If you dont wanna become a Werewolf, here.
[deleted]
*strains self to become a werewolf*
[deleted]
No dont do that

You have to have a clear head
[deleted]
*turns into a werewolf and slices your chest with claws*
[deleted]
i seek blood

*jumps on top of you*
[deleted]
*pushes you back

Im stronger than you
[deleted]
Im not gonna make you a Warlock
[deleted]
why not?

*turns back to normal*
[deleted]
Till you control this fully. Maybe I will
Show More Comments
EXTRA IMAGES ADDED: 1
Screenshot_20201020-072337_Chrome.jpg
flat,750x,075,f-pad,750x1000,f8f8f8.jpg
hotkeys: D = random, W = upvote, S = downvote, A = back