[deleted]
i think it would be better if anger said dictionary but i guess this will do
[deleted]
Flamy or spire stop. It's not time for this yet.
[deleted]
yeah flamy wait your turn
[deleted]
It's not me! I don't do that.
[deleted]
My god shut up. How could it be me if that person is talking right now too? I only have one phone
[deleted]
No I'm not dude I literally told you we were friends the other day why would I hate on you? Why don't you go after someone who actually hates you
[deleted]
I gotta go do school work bye
[deleted]
Later ima get on the bart alt and chew this guy up
[deleted]
Idk.

Anyway um...

Flamy and I aren't friends anymore....
[deleted]
We had an argument that turned pretty bad... and along with the argument him and I had the other day...

I wanna cry. But I can't.
Hey, don't feel like crying. Meh, perhaps you two will make it up to one another. And Flamy, if ur reading this. I seriously don't have le time for this bullshit
[deleted]
Something tells me we aren't gonna make up this time...
Give it time Spire. I understand it won't be easy, but either make it up or let it go. It won't be easy, but its a way
[deleted]
I trusted him, he was like a little brother. I won't be able to let go. I can't take this. I'm asking myself over and over again "did he ever care about me?", "should I have trusted him?", and "was our friendship a lie?". It hurts. It hurts knowing someone so close that I thought I could trust, doesn't care.
[deleted]
It's nice to hear I'm not the only one
It must hurt, knowing the person you cared and trusted betrayed you. I know that feeling of Betrayal. While one may not care others may care. I care, ok?
Understood? You can trust me
[deleted]
Yes...

I know I can trust you. Thank you...
[deleted]
I doubt it... after the argument the other day and the one we had today there isn't a chance of making up. Plus I think he hates me now. I'm 99.999999% sure he hates me.
If you don't make it up. Don't take it too hard on yourself
[deleted]
He was the person I felt closest to aside from MMTM69... this isn't something that'll be easy to get over...
[deleted]
I'm not even online. I'm in the bathroom
[deleted]
Then how are you talking to me
[deleted]
I don't need to get some help, I need to get some cum
[deleted]
there is a special site for you im sure they can help
Show More Comments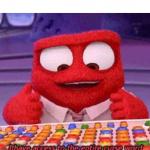 IMAGE DESCRIPTION:
Roses are red, my friend's name is barry
hotkeys: D = random, W = upvote, S = downvote, A = back