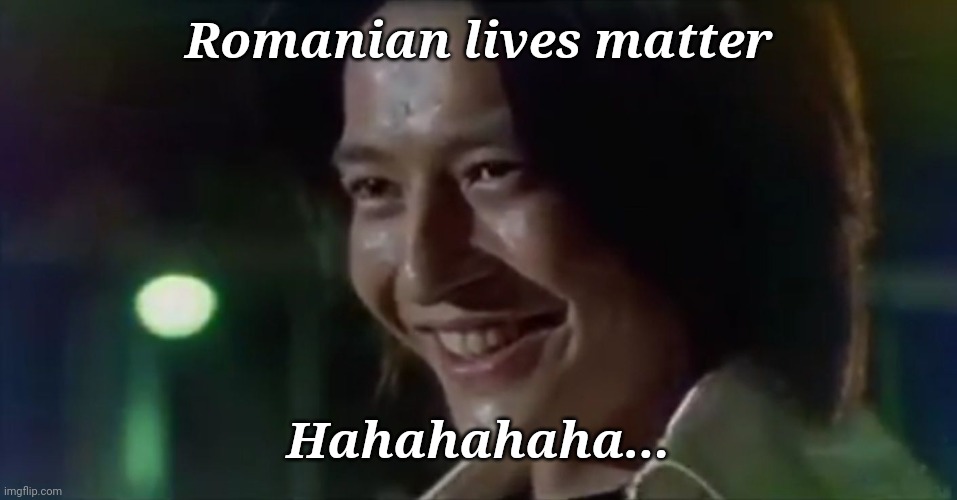 bruh its true all lives mater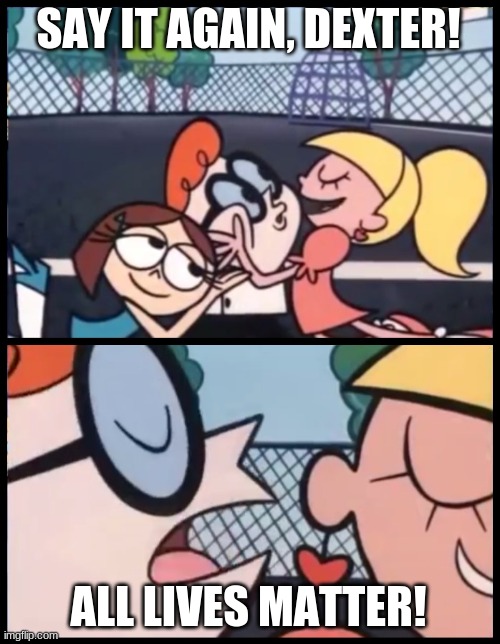 Cool strawman! People don't say "LGBTQ Lives Matter" as a response to "Black Lives Matter." People do say "All Lives Matter" as a direct retort to people who dare to suggest that black lives aren't being treated like they matter very much.

Furthermore, people who say All Lives Matter are often the same people who don't act like they really think all lives do actually matter (in regard to the policies they support, or whether they wear a mask during a pandemic, etc.), so it sure seems an awful lot like they're just trying to take the much-needed attention away from black lives.

All lives can't matter until Black Lives Matter.
https://www.cbsnews.com/news/all-lives-matter-black-lives-matter/
Hahaha
So only "Dumbshits" believe all lives matter???
Black Lives Matter is by definition a racist statement.
So self absorbed. Patting yourself on the back for merely existing is pitiful. Validating your entire race w simple hashtag does the complete opposite. Who are you trying to convince with statement BLACK LIVES MATTER anyway? I know they do. I dont need be convinced. But guess what THEY DONT MATTER ANY MORE THAN ANY OTHER HUMAN LIFE. They certainly matter less to 5 young Black Men that murdered an innocent 8 yr old Black boy who got caught in crossfire at the local mall this weekend than they do to me. I wept for that boy and his heartbroken family. I'm waiting on BlAcK LiVeS MaTter to organize a march and "protest" against those young murderers.
Guess I'll be a park bench skeleton before that happens.
[deleted]
Awsome! Perfect points! Someone with common sense.
[deleted]
All lives matter, it's just some dumb people doing dumb crap to people who don't deserve it.
It should be obvious that all lives matter, but the people who say that surely don't act like it.
I want to be white without blackface!!!
So quick to change the subject in the face of direct evidence. How about solving the actual problem that's been demonstrated time and time again, before broadening to pious empty platitudes?
That may be true, to you. As long as you think black lives dont matter others probably dont. I dont need a hashtag to remind myself they matter. Even if everyone else in the world Did not think black lives matter, I still would think they did. Too bad none you white bred hip-no-crits thought they did til it was cool
Expanding upon my last point......I will go as far as to say WHITE LIVES MATTER too. Just as Black Lives Do....Even if you think they dont ( when not accompanied by catchy lil MTV speak phrase).....the world keeps turning n turning even when the internet breaks and all hashtags fade away..
[deleted]
So are you saying that white lives don't matter just as much as black ones do? Yeah I am all for the peaceful protests against racism but are you saying that any other race doesn't matter right now? Only black lives matter? I know that African Americans have been through a lot in history but no logical person right now is saying that you don't matter. You are fighting against a few Karens, some cops, and some racist ass dipshits. Black lives matter just as much as white ones. Black life's = white life's. Black lives matter TOO.
Show More Comments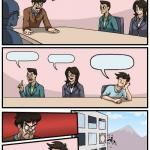 IMAGE DESCRIPTION:
Black Lives Matter; LGBTQ Lives Matter; Black Trans Lives Matter; All Lives Matter
hotkeys: D = random, W = upvote, S = downvote, A = back