Bible VerseProverbs 21:3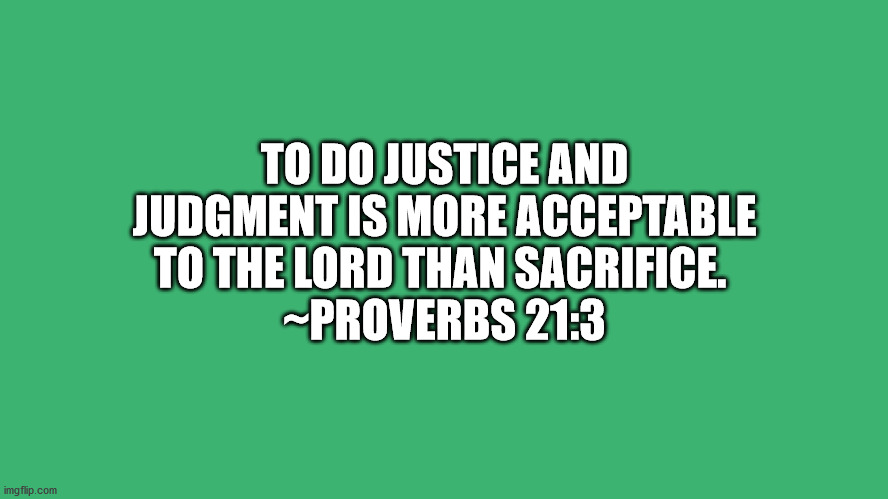 Hi THX-1138, you've been posting wonderful verses on this tag. ) With that, I'd like you to visit the following stream if you'd like:
imgflip.com/m/Evangelicalism
Are you an Protestant? Are you familiar with the 5 Solas? :)
Hi UniformVictor, thank you for the kind words. I am not associated with any religion, I am just a follower of Jehovah's Word. I'll take a look, thank you. I don't remember the the 5 Solas, but I have heard of them.
HI THX-1138, thank you for your reply. I suspect that your beliefs are quite unique since you are not affiliated with any religion.

You did mention Jehovah. a traditional name of God, and all your verses are from scriipture, so I presume that you believe in Jesus, correct?

if you believe in Jeuss, do you believe that He is a human being, an angel, or God Himself?
Show More Comments
IMAGE DESCRIPTION:
TO DO JUSTICE AND JUDGMENT IS MORE ACCEPTABLE TO THE LORD THAN SACRIFICE. ~PROVERBS 21:3
hotkeys: D = random, W = upvote, S = downvote, A = back