[deleted]
I am not blind but I watch Molly Burke (a YouTuber who talks about being blind) and she basically says that she has to have trust in her service dog, her assistant, and her friends and family. She says how she never goes places alone and has other people explain to her what is going on to be safe. So really, her beliefs are in the hands of other people (and dogs)
[deleted]
There are many different types of blindness. There's just it's so blurry, black, white, blobs of color, light and show, depth, and a lot more. It is what society thinks of blind people that says that all they see is just black, have no remaining vision, and have to "look blind" like having glazed over eyes or something. Really though, none of that is true. Most blind people still have remaining vision and see with that. If someone said "look at that statue!" and a blind person with remaining vision that sees light and shadows saw the sun's glaze on it, they would believe it probably. But depending on the situation, they rely upon the people that they love. Everyone is different even if they have the same disability.
[deleted]
Also, everyone has an imagination
Technically the quote should mean that if you've seen things with your own two eyes you cannot disbelieve it anymore. Not his is not entirely true since we do have optical illusions, and of course conjurers who know how to distract you to set the illusion you were seeing actual magic, which is of course not the case.

Of course, blind people can sometimes speak of "seeing" when they touch things with their hands. By touching your face they can sometimes have a kind of an image of what you look like. Now not all blind may count this as "seeing", but some do. Particularly those who have been able to see in the past can "see" a lot by touching....

And I also say that blind people can see things, non-blinds cannot. For example, a Dutch blind comedian once wrote in a column how he couldn't stand the woman in charge of a theater while all men appeared to like her, and he couldn't understand why. Later he was told that her looks were just damn beautiful and that men crawled for her as a result, but this blind guy, being blind couldn't see her looks, and was just able to see her for what she was... a bitch. And not only that, but as she couldn't stand her feminine charms not working on him (due to his blindness) she had a bit of a negative feeling on top of that. Sometimes being impaired can be blessing rather than a curse....
Blind at birth or later in life? If the blind have had many years of experiencing sight, then, they might be able to see visions from memory in their head. Can those born blind see visions in their head? I don't know. I don't assume those blind-at-birth cannot envision anything just because they've never seen the physical world. Much of how the brain functions and it's capabilities remain a mystery. How does a 40 year-old Savant know how to play Mozart on the piano while having the mental age of a child? They don't practice, read music (don't know theory, obviously) yet, the Savant can play such complicated music with seemingly little effort. It's rare, but these people do exist. A person that cannot do basic self-care tasks (e.g. cleaning their ass and all that) that normal people take for granted, but can play like a concert pianist without decades of study. There are some ideas neuroscientists are studying, but nothing nearing scientific theory (that I'm aware of).
[deleted]
This quote "Seeing is Believing" can be interpreted in different ways. Billions of people believe in God(s) that they have faith in. Can any of them "see" deities? A few claim they've seen Saints, highly-revered Nuns that have recently passed are claimed to be experienced by hundreds or thousands. These alleged events are merely anecdotal. Thousands can all agree on something they've experienced. There are explanations for that that run outside of this conversation. "Belief" is a very powerful thing. One need not be religious to have faith or belief in something. Faith in people, that their friend is going to be somewhere to meet with them for dinner requires faith or the belief that the friend will keep their word and not go to the titty bar instead. That "believing" cannot be seen, but is built on trust and/or habit. I might be getting "faith" and "belief" wrong. Are they not synonyms? I will research.
Show More Comments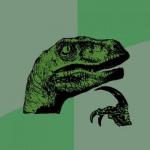 IMAGE DESCRIPTION:
IF SEEING IS BELIEVING, THEN WHAT DO BLIND PEOPLE BELIEVE IN?
hotkeys: D = random, W = upvote, S = downvote, A = back