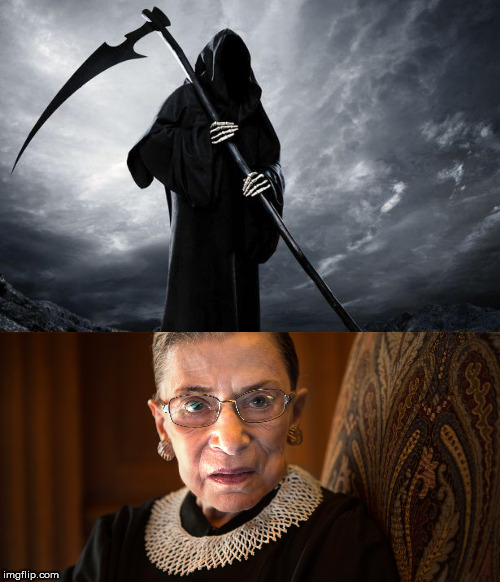 reply
Why do you people think it's okay to get giddy at the thought of the death of an upstanding SCOTUS justice. I swear you Trumpists sink lower and lower each day.
reply
A true pioneer for the equality of women and a role model for girls and women everywhere.
reply
You don't think any real Trump supporters would ever say anything like that?
reply
No no no, they would never, they are some of the kindest chearful fellers on here. Always a positive vibe with them
reply
??? I find it hard to believe anyone would go to that effort. Anyway, as dolan900's comment below shows there are still people on the right who eat this garbage up. I'm glad you're not one of them.
reply
Down boy. Bad. No. No, purgey. No!
reply
Use the repost stream. That's what it's for.
reply
She is about done you never beat cancer
reply
Yeah, people have beaten cancer, you dipshit. Also, stop talking to yourself you freak
Show More Comments
EXTRA IMAGES ADDED: 1
Death
Ruth Bader Ginsburg
hotkeys: D = random, W = upvote, S = downvote, A = back