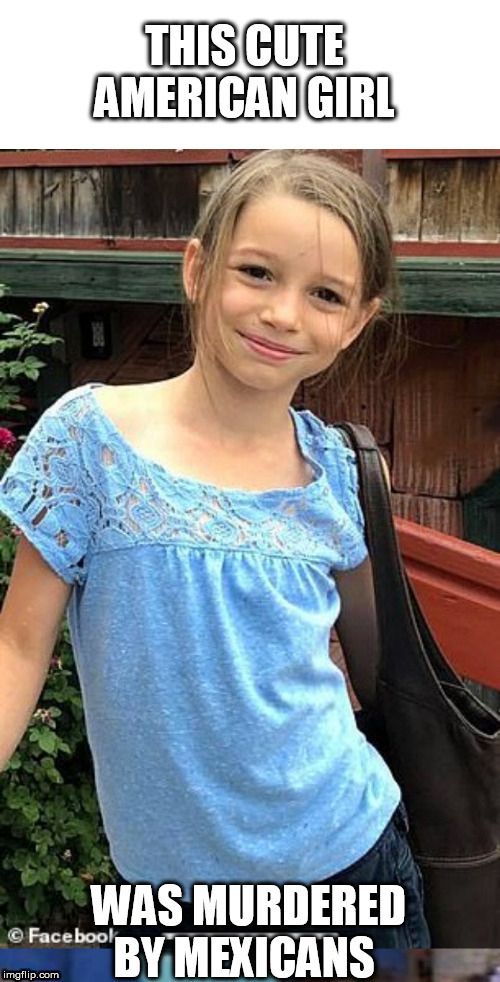 | | |
| --- | --- |
| 73 views, Made by anonymous 4 weeks ago | murder |
reply
a) Repost. You didn't even vaguely change it. b) What's your point? c) Based on all your most recent comments on your profile, you're a racist and you should go die in a hole.
Thanks,
You're an idiot.
reply
When is Imgflip going to take this thing down already? You can't just say that because one person was murdered by some ethnic group, they are all bad. You know how many Americans were murdered by Americans? Waaay more. And what do you mean by 'you keep removing her and she'll come back forever'? The girl? What, are you a necromancer?
reply
You're wasting your time. He's a troll who's been harassing this site for almost a year. His crappy, racist, violent memes get taken down and he puts them right back up. He has dozens and dozens of alts, which is why it's nearly impossible to stop him
reply
Why don't you look up how many students are killed in school shootings by Americans?
reply
Flagged for repost spamming
reply
Not Mexicans are bad people dumbass
reply
What the hell is wrong with you!
reply
No you didn't. Be quiet, mutt
reply
I can tell you a broke n**ga
Show More Comments
hotkeys: D = random, W = upvote, S = downvote, A = back