Batman Slapping Robin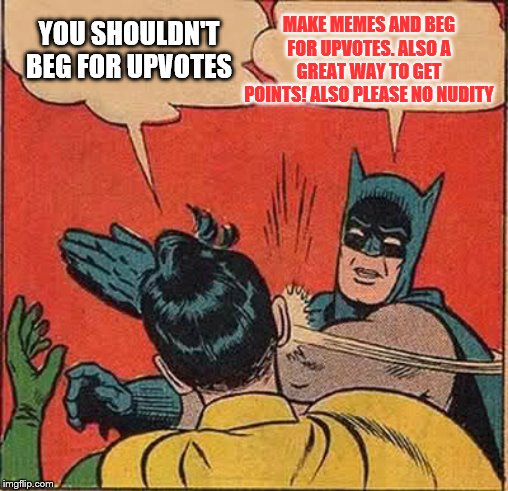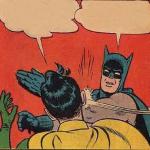 reply
Ok, another screen shot. Are you guys going to continue to violate imgflip rules of use?
reply
The why was my name exposed again on an anonymous meme?
reply
This is second time it has happened and I screened shot my memes before and after. I have a right to post anonymous. I use only my 3 a day. Why abuse a user of your stream? This is a IMG FLIP right of use violation. I didn't report it the first time. I have a sense of humor. But, this is getting ridiculous. Nazi like.
reply
Ok What? If you do not want anonymous memes on your stream, state that in your title of rules. If you do not want 3 submissions, adjust you parameters! If you don't want people to beg for upvotes, CHANGE YOUR FRIGGIN' NAME of STREAM! It is against the rules to expose an anonymous poster. It is against the rules to use a stream only to garner upvotes for a select few. It is against the rules to harass a user. You are violating all of that! Go read the rules.
reply
Why cater to sensitive people. Everyone lately is sensitive. Oh, this is not my stream BTW. I don't even defend it, nor condemn it. I just utilize it because it is here and it is allowed, I like to have fun. And, some people do not like me using it, but they use it ;)
reply
A lot. Look at all the different streams. Nice to see them when in the right place, eh?
Show More Comments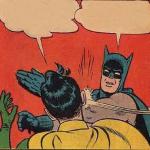 IMAGE DESCRIPTION:
MAKE MEMES AND BEG FOR UPVOTES. ALSO A GREAT WAY TO GET POINTS! ALSO PLEASE NO NUDITY; YOU SHOULDN'T BEG FOR UPVOTES
hotkeys: D = random, W = upvote, S = downvote, A = back