Who Would Win?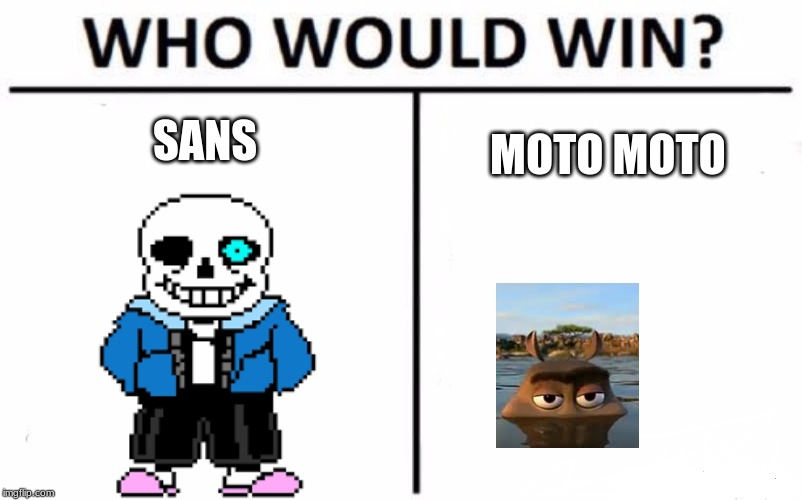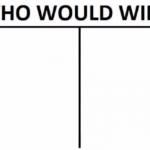 reply
Moto Moto isn't fast enough to evade Sans' attacks. Even with the obscene amount of health he has, Sans could dodge all of his attacks easily and return fire with bones and gaster blasters.
reply
When I mentioned the obscene amount of health, I was talking about Moto Moto
reply
Sans can't die because he's already dead
reply
One, not the correct spelling of the songs name. Two, megalovania is the songs name, not the games name. The games name is Undertale, and if you disrespect my favorite game again, Moto Moto's zombie will hunt you down.
reply
😣😭😣😭😣😭😣😖 PLEASE DONT KILL MEEE! I HAVE NEVER PLAYED UNDERTALE! I HEARD ABOUT IT FROM MY SIBS!
reply
I am sure it is an amazing game, I will try to play it so I can understand how it feels to love a game so much that you will set a demon-zombie hippo upon someone who disrespects it.
Show More Comments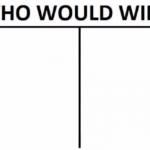 EXTRA IMAGES ADDED: 2
images.png
images.jpeg
IMAGE DESCRIPTION:
SANS; MOTO MOTO
hotkeys: D = random, W = upvote, S = downvote, A = back