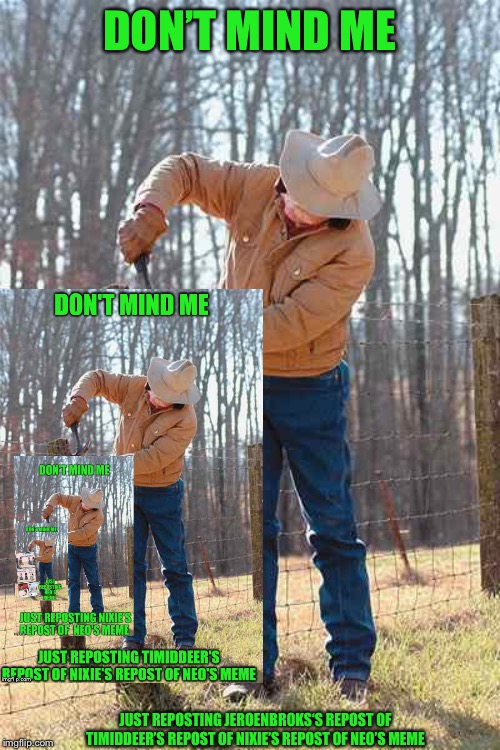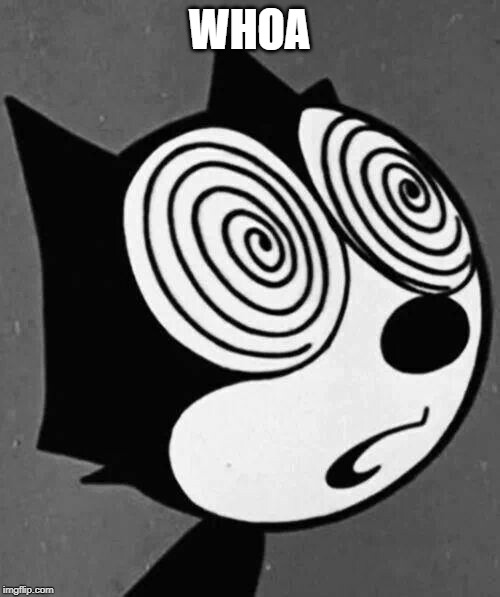 LOL!
[deleted]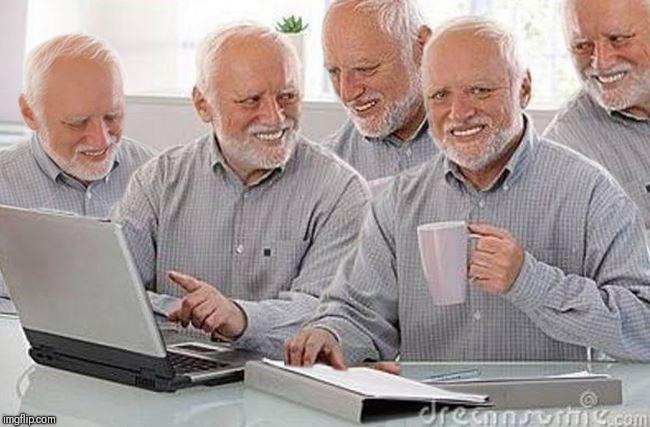 That picture is painful, indeed... The last person I'd like to meet is that asshole name Jeroen Broks, so let alone this many. I only image how much pain Harold must now have meeting so many versions of himself. :-P
[deleted]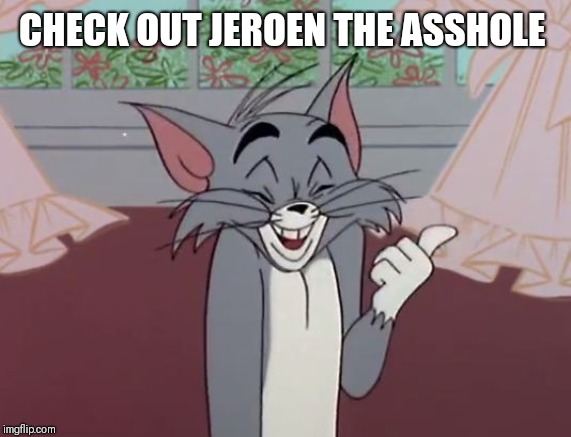 I'm sure you're not an asshole ;-) although I understand what you mean, I would hate meeting myself. I would probably do them a favour and put them out of their misery 😂
Well, I'd almost challenge you to meet me for real so you can judge me for yourself 😜😜
If somebody would ever clone me I really hope I'd never meet that clone. I'm sure I'd be in an argument in no time, but since you are not me, perhaps you are able to judge me from a different perspective 😁

If you are into RPG games, perhaps you should look up the game "Star Story" on either Game Jolt or Itch.io.... I created the game myself (and it runs on Mac and Windows) and the main protagonist, although she's a girl, she is partially a parody on myself. If you think you can bear to be with her, then I'm sure you'll be able to appreciate me, as well 🤣 At least I'm not afraid to ridicule myself, haha.... It did force me though to look thoroughly to myself in the mirror... THAT was torture for me... Do you believe me?
[deleted]
I will check it out thanks. Do you need a particular powerful laptop to run it? At present I only have a notebook and it's gaming capabilities are limited.
We're probably our own worst critics, although having said that people with particular high opinions of themselves really get under my skin😒
I think being able to laugh at yourself is a good quality better than being self loathing anyway.
When it's not too old (2 or 3 years) I think it should run fine... It does not use any 3D effects... The map engine used could be a bit demanding, but then again I developed the game on an outdated mac-mini, and it ran pretty fluent on it.
When it comes to high opinions... yeah, I hate that too... Although, I know my own qualities and I don't think I should hide them, either, but at the same time, I recognize that I too am a guy with errors. And when you play Star Story you'll definitely see some of my own "bad habits" back in the main protagonist Wendicka (who btw has the same birthday as me, and that was no coincidence)... and her complaints about the stairway in the first mission are based on both the same actions by Barret in Final Fantasy VII, and my own hatred for staircases (and if you reach the top and go back down Wendicka will immediately break the 4th wall).
Well, not loathing myself is something I had to learn over time, but that has to do with how I was treated as a kid, most of all as a teenager, and also in the years to come after that. But that's a long and complicated story.... Ridiculing myself has become my kind of "remedy" to get away from that.
Show More Comments
EXTRA IMAGES ADDED: 1
0AD33834-2470-4AC4-B29E-027552B3A800.jpeg
IMAGE DESCRIPTION:
DON'T MIND ME; JUST REPOSTING JEROENBROKS'S REPOST OF TIMIDDEER'S REPOST OF NIXIE'S REPOST OF NEO'S MEME
hotkeys: D = random, W = upvote, S = downvote, A = back