America is still here, get over it.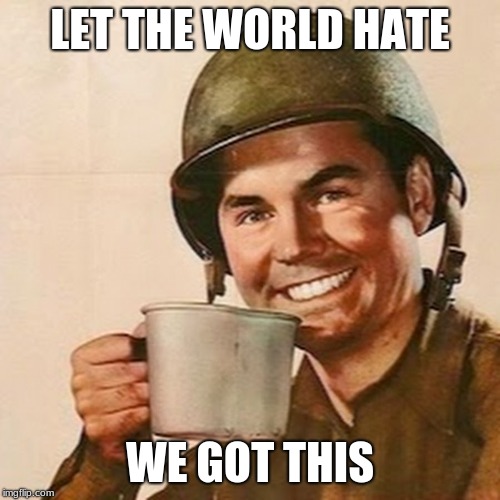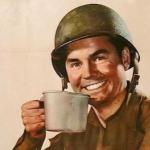 reply
[deleted]
We do? How many "wars" has America ever won solo?
reply
You are not alone, many cowards hate our military. Get some help.
reply
[deleted]
Yeah I hate it so much My father served in Nam, I served and my son as well in Iraq, Europe and Kuwait.

Seems you are the coward. Can't even answer a simple question and got butt hurt about it.

I'd be shocked if you had served because many vets feel as I do. Loved our nation enough to serve but didn't go blind to the reality of things
reply
You had three choices: respond to a meme about hate by agreeing, attacking it (your choice) or ignore it, your choice reflects your true nature. You are a hater, the meme is about people just like you.

Since you asked, I got out under Obama and stopped as many as I could from joining because at the time America was a laughing stock and our military a poor reminder of its past but that is behind us now. I see signs that America is back and getting better. Somewhere in the basement is a box of medals, ribbons and going away gifts this coward earned while serving, they do not mean enough to display but I can't just toss them. If I want reminders, I can look at scars and a few pains here and there also work well.

I left the military bitter, disillusioned and angry because I served a president that hated us more than the Afghans and fighting for international corporations did not seem right. I don't highlight my service, no parades, no VFW, none of it but I will always back those that made their stand, even when I can't stand them as people. I worked through my own wasted life choices, you sound like still might have a way to go. Help is out there brother, seek it.

My military and the one we have now are not the same, I see pride now, determination and drive to excel. We didn't have that.

I ignored your question because it had nothing to do with the meme and only covered a very small part of our military missions. We would probably find common ground on which conflicts we would risk our own family members on and why but that is for another time. Although I do not feel like you or the other vets you mentioned, I can relate and you earned an explanation so there it is, we are just different enough to be similar.
reply
[deleted]
You had the choice of just ignoring my original reply so what's that tell ya.

I don't hate our military. I we served and know it's no longer about protecting freedom and liberty.

And I loath seeing out vets being used as cannon fodder. Just paid mercenaries for the Military industry.

Our last just and noble war was WW 2
Show More Comments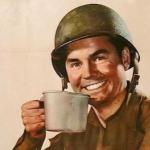 IMAGE DESCRIPTION:
LET THE WORLD HATE; WE GOT THIS
hotkeys: D = random, W = upvote, S = downvote, A = back